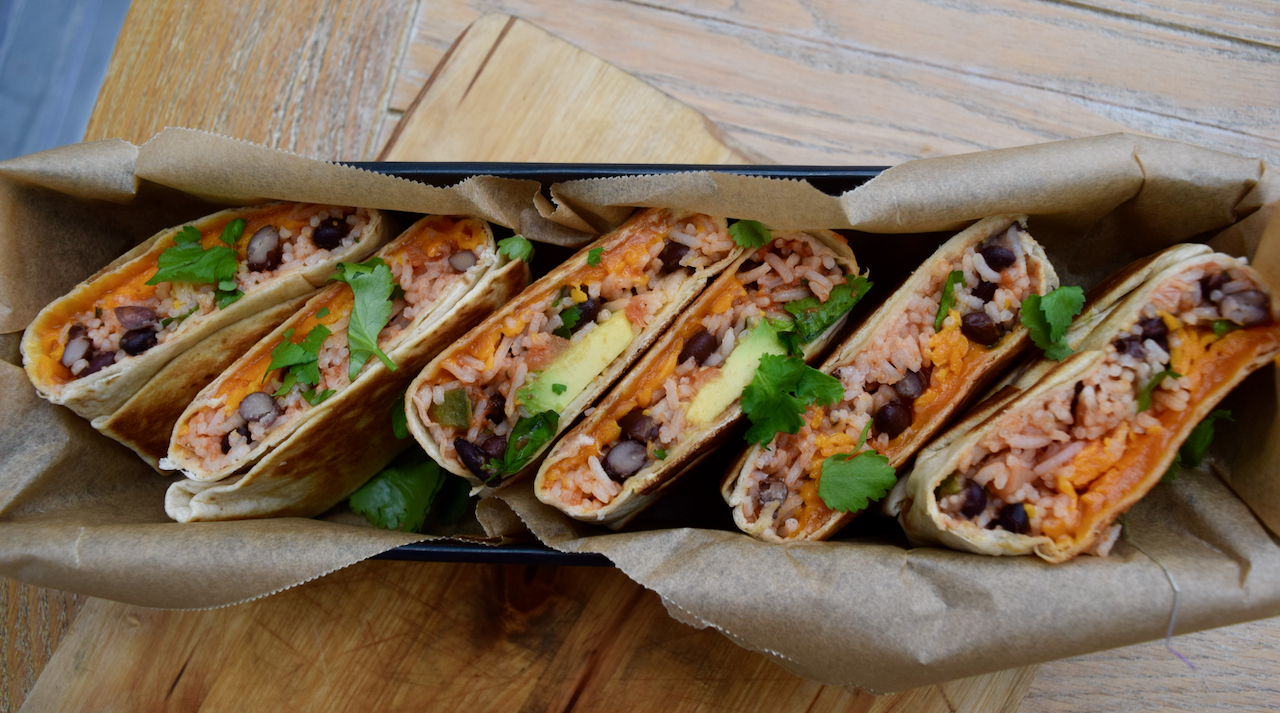 Bean and Cheese Burritos Recipe
I have never been a huge fan of Tex-Mex food, as Billy Connolly once said 'all Mexican food is the same, it's just folded differently'. Probably a sweeping statement, but an amusing one. The boys love a burrito, keeping a certain food delivery company in business with their Tortilla orders. Now I've made these Bean and Cheese Burritos, however, I think they may just have a point.
Week in week out, I am sure we all make pretty much the same meals. Since Ben went to uni, the list of new and exciting weekly additions has almost disappeared. That is, until I discovered these Bean and Cheese Burritos. There is nothing not to love about these. Soft flour wraps packed with rice, black beans, a touch of fresh coriander and a whole lot of cheese. Ok, so I had a make a portion of the rice without the addition of the tomato salsa for George, but other than that, these Burritos are so well wrapped you can include all sorts of mystery items in them. These are vegetarian but you can add some chicken, beef or choose sweet corn, red onions or sour cream; make these work for you and yours. Thank you very much to Six Sisters Stuff for the inspiration.
This is such a great recipe, one of those ones that makes me feel enthused about mid week cooking again. Considering it's a wet, windy February night, you know these must be pretty good.
This recipe will feature on Lucy Loves later this week.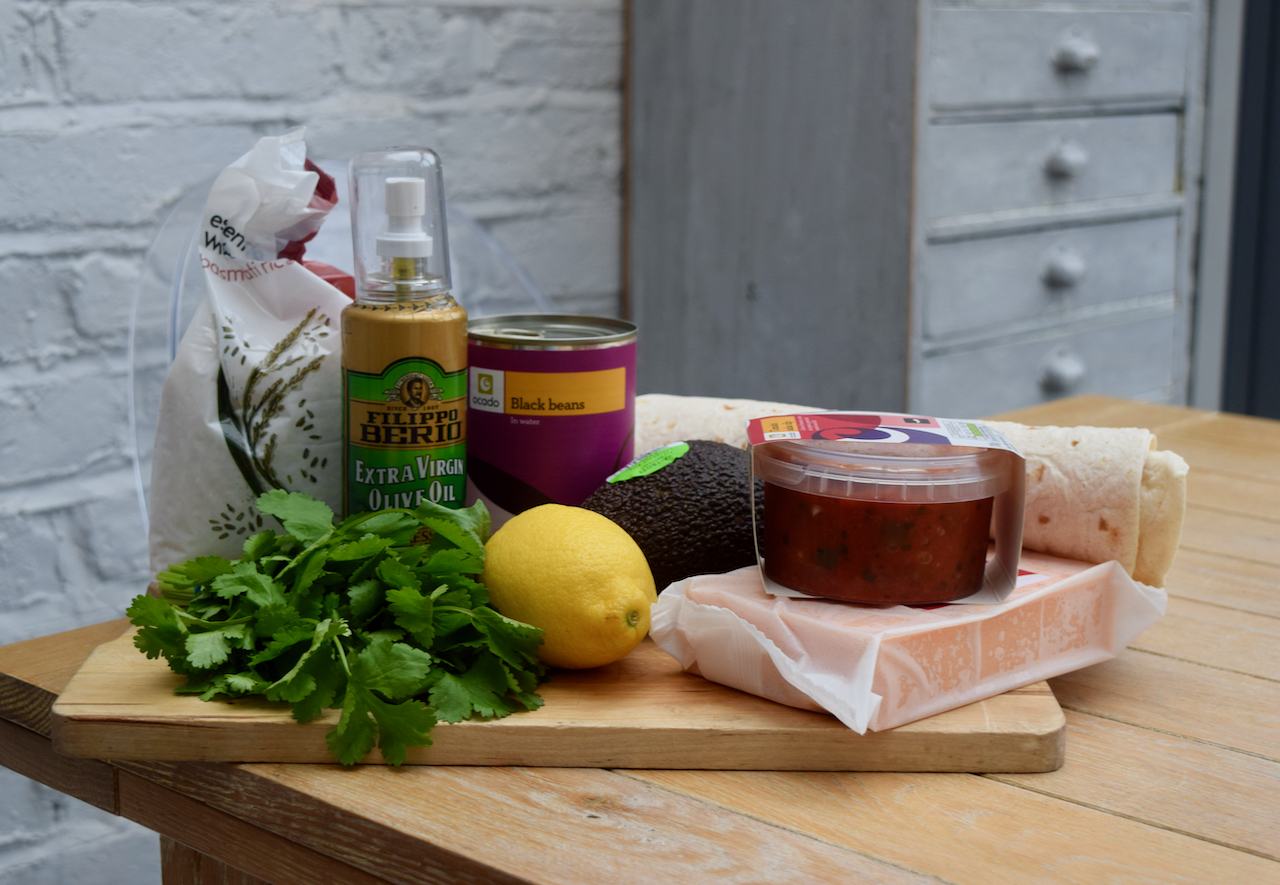 Bean and Cheese Burritos Recipe
Makes 6 good sized Burritos
You will just need bowls and a frying pan
125g rice, brown, white, basmati, you choose
1 x 400g tin black beans, rinsed and drained
200g tomato salsa, I used a pot of fresh chilli and tomato variety
1 avocado, peeled and sliced
Lemon or lime juice
A handful chopped fresh coriander
Approx 200g cheese, grated, you choose, I went Red Leicester
6 soft flour wraps
Oil for frying
Salt and pepper
Cook the rice according to the instructions on the packet. I always just boil mine in lots of salted water then drain and allow to cool in the colander covered with a tea towel.
Rinse the black beans and allow to drain. Tip into a large bowl and add the rice. Stir in the salsa, season well with salt and pepper.
Peel and slice the avocado and toss in lemon or lime juice to prevent browning. Grate the cheese of your choice.
Take a wrap and add a couple of tablespoons of the rice mixture. Top with grated cheese and slices of avocado. Fold the sides of the wrap over the rice mixture then fold from the bottom up then fold over the end so you have a sort of parcel. Place on a tray and repeat with the remaining wraps and rice.
Heat a large frying pan over a medium high flame. Spray each burrito with some olive oil, on both sides, then place, fold side down in the hot pan. Cook for 2 to 3 minutes or until golden and crisp. Turn the burrito over and repeat. Finish cooking the rest of the batch, keeping the others warm while you do so.
Cut each burrito in half and devour, with some extra fresh coriander and some leaves, if you like.