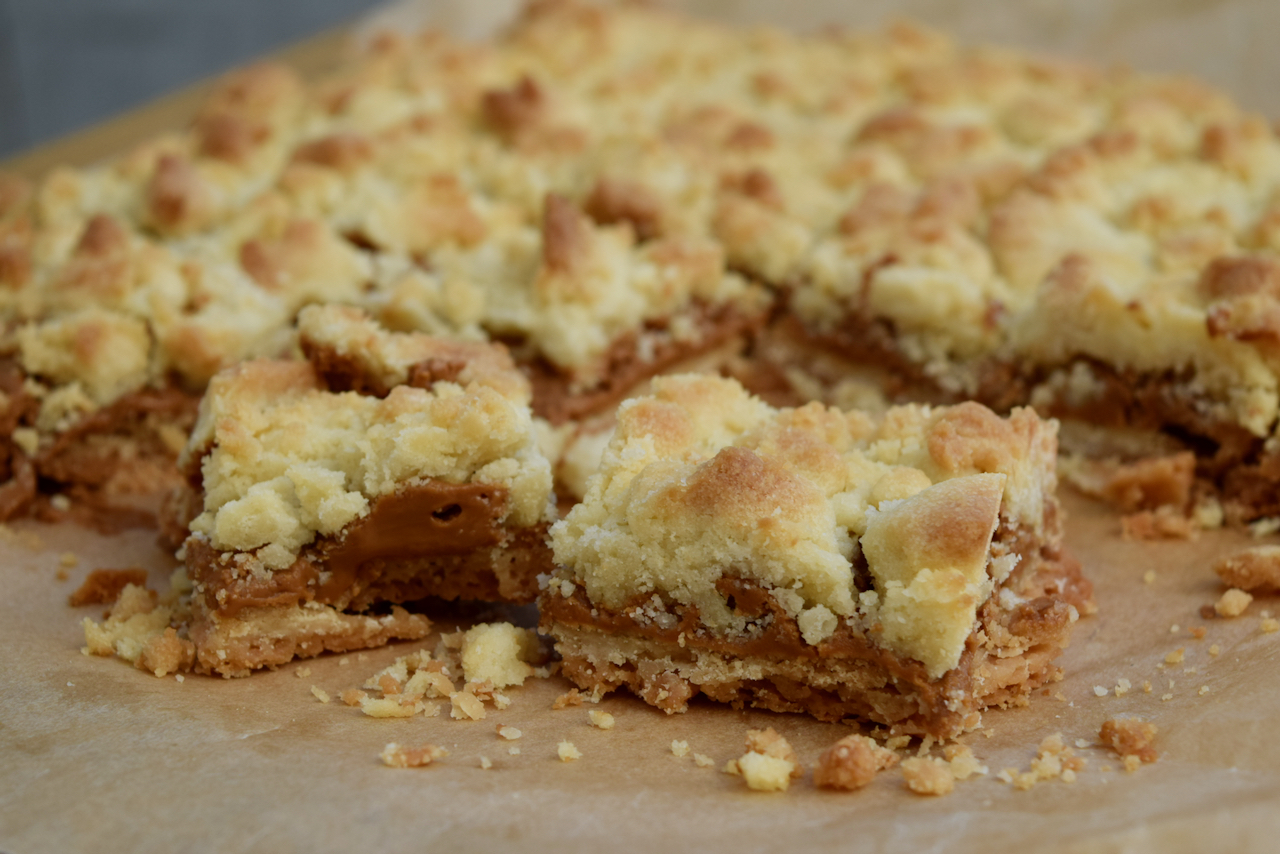 Biscoff Crumble Slice Recipe
I can mark the measure of a good Lucy Loves recipe in two ways a) the speed with which aforementioned item disappears from our kitchen and b) when I'm writing up the post, I start to salivate and have to get up and rebake that item. I am happy to confirm this Biscoff Crumble Slice lasted a scant two days. And if I wasn't feeling quite so lethargic, I would so be racing to the kitchen to whip up another batch right now.
If you've never tried Biscoff/Biscuit spread before, where on earth have you been? It's a wonderful soft spread for bread, toast or eating straight from the jar with the flavour of those wonderful little Lotus biscuits you used to get with a coffee, back in the olden days. It has a toasted biscuit flavour which pairs so well with the shortbready base and topping. This is a simple tray bake, I do love a crumble slice, but the biscuity layer takes it to a new level. A short spell in the fridge after you've cooled your bake makes it easier to cut and sets the Biscoff spread layer. However, you could serve this warm from the oven with cream or custard, should you so desire. Huge thanks to Homemade Italian Cooking for the recipe inspo.
This is such a buttery, crisp, biscuity treat. It's a real spirit lifter and will, if your family are like mine, fly out of the tin.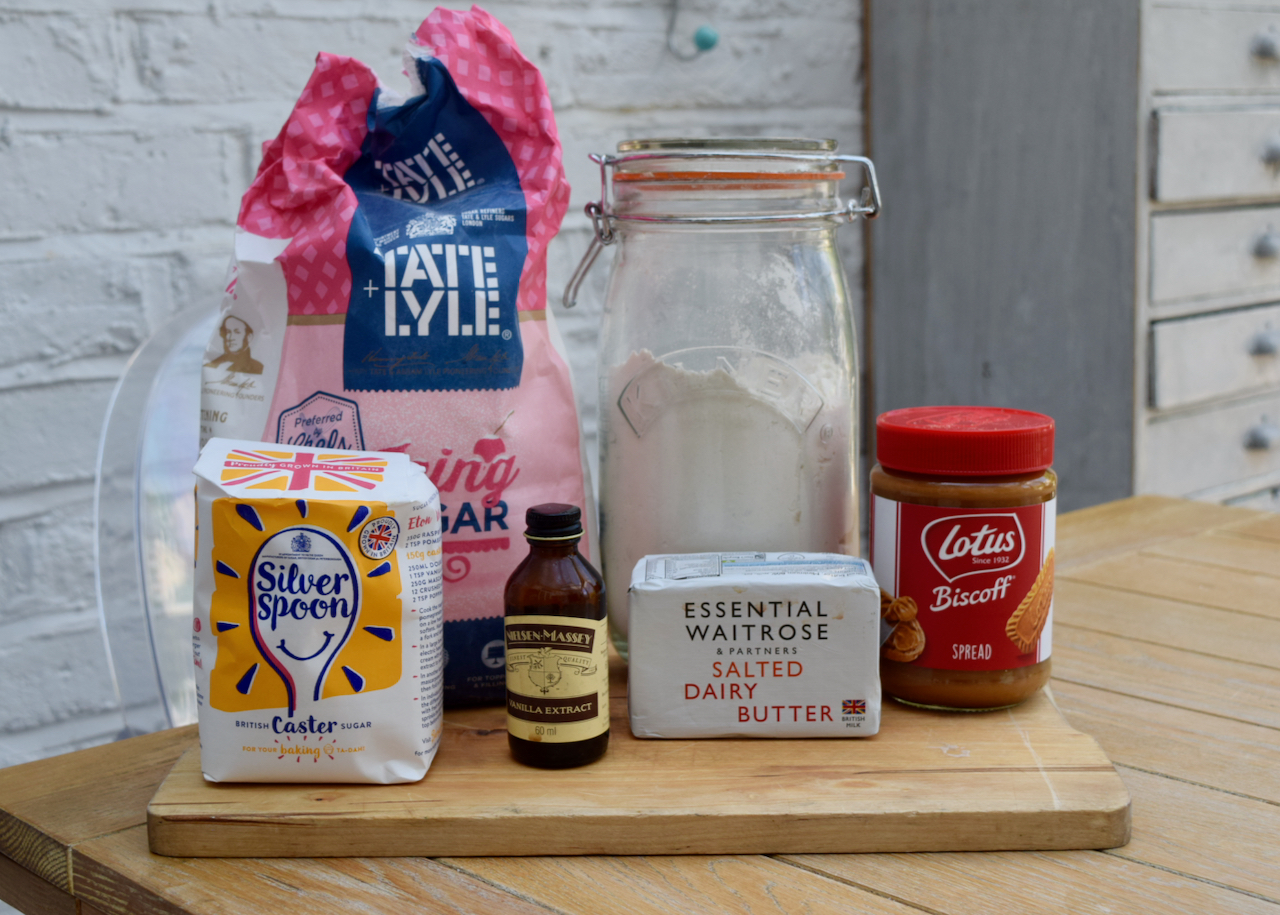 Biscoff Crumble Slice Recipe
Makes about 16 squares
You will need a mixer or bowls and a hand whisk and a 20cm square tin, lined
225g soft butter
100g caster sugar
75g icing sugar
1 tablespoon vanilla extract
130g plain flour
1 x 400g jar Lotus Biscuit Spread
Pre heat your oven to 160 degrees fan assisted and line your 20cm square tin.
In your stand mixer, food processor or in a bowl beat the soft butter and both caster and icing sugars until the mixture is much lighter in colour and texture.
Mix in the vanilla extract then fold in the flour until you have a soft dough. Press half that dough into the base of your lined tin and bake for around 12 minutes or until just slightly golden and puffy. Wrap the second half of the dough in cling film and pop in the fridge.
Remove from the oven and allow to cool for around 10 minutes. Spread the cooled base with the whole jar of biscuit spread. Remove the second half of the dough from the fridge and crumble it on top of the spread in an even-ish layer.
Put back in the oven for a further 20 minutes or until golden brown and smelling divine. Leave to cool then remove from the tin. Pop in the fridge for a couple of hours to set the biscuit spread layer before cutting into 16 modest squares.
Keep in an airtight tin for around 5 days, but rest assured, it won't last that long.