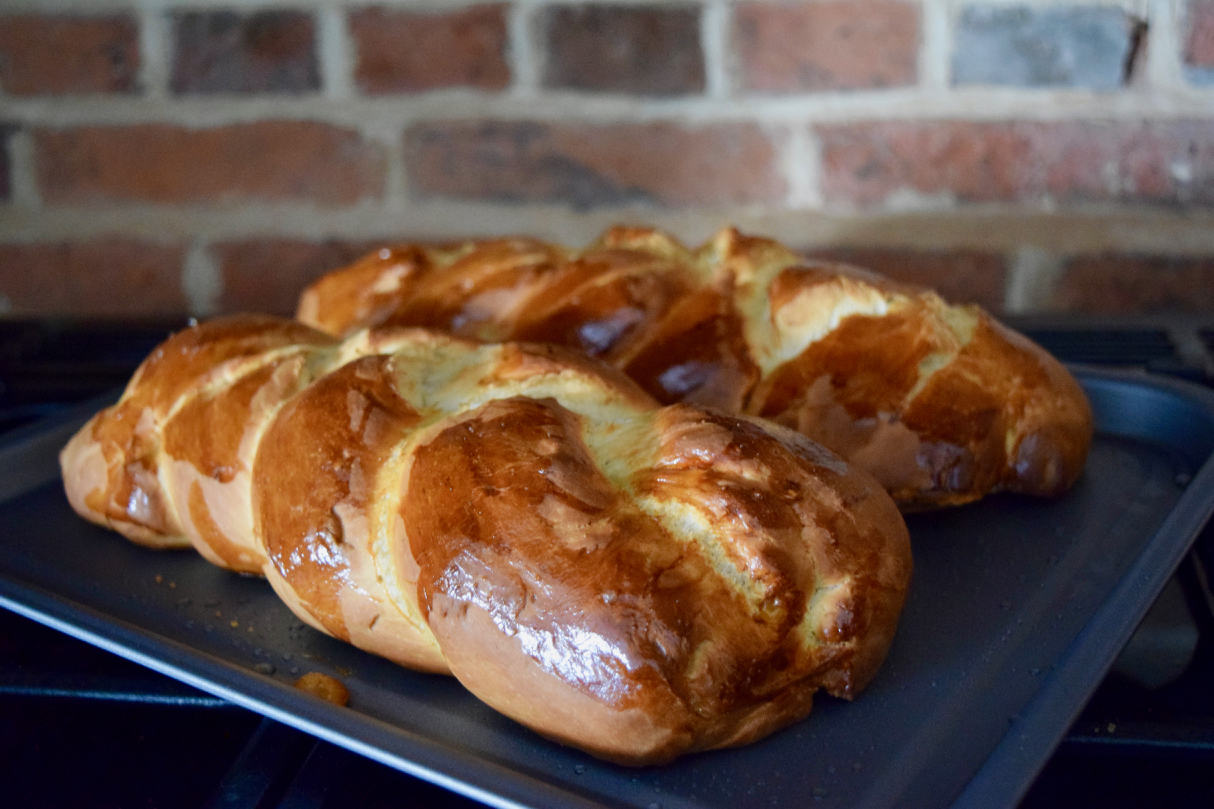 Challah Bread Recipe
I've always loved Challah bread never really knowing it was a such an iconic Jewish loaf. When Clyde and I first moved in together, before such times when carbs were deemed unfashionable, we pretty much lived on bread, and I would always treat us to a loaf of Challah which was randomly sold in one of our local shops. It's a sweet, brioche style bake literally crying out to be slathered in butter. I have been searching for years to find the perfect recipe for Challah, and now, thanks to the wonderful Emma Spitzer and her book Fress, I am sharing this with you now to coincide beautifully with the start of the Jewish New Year celebrations, Rosh Hashanah *see, it's not just thrown together*.
I know the thought of making bread can sometimes seem daunting, but not so this Challah loaf. This is a one bowl recipe with just a five minute knead, so do not feel remotely intimidated by this joyful bread. Just a note on the pronunciation of Challah, because, evidently, I have not been saying it right; apparently it has a silent c and is more of a hallah or holla. End of elocution lesson. Luckily for everyone concerned, this recipe makes two loaves, both traditionally made on a Friday to last the weekend. Or in my case, to barely last a scant 24 hours. If you have more self control, it may be worth freezing one for another occasion, but this will require some will power.
Bread making is therapy. Think of it as time in the kitchen creating a flour, egg and oil based masterpiece. These Challah loaves are so beautiful, they could definitely be displayed in any gallery. Briefly, however, before you devour them.
This recipe will feature on Lucy Loves later on this week.
Challah Bread Recipe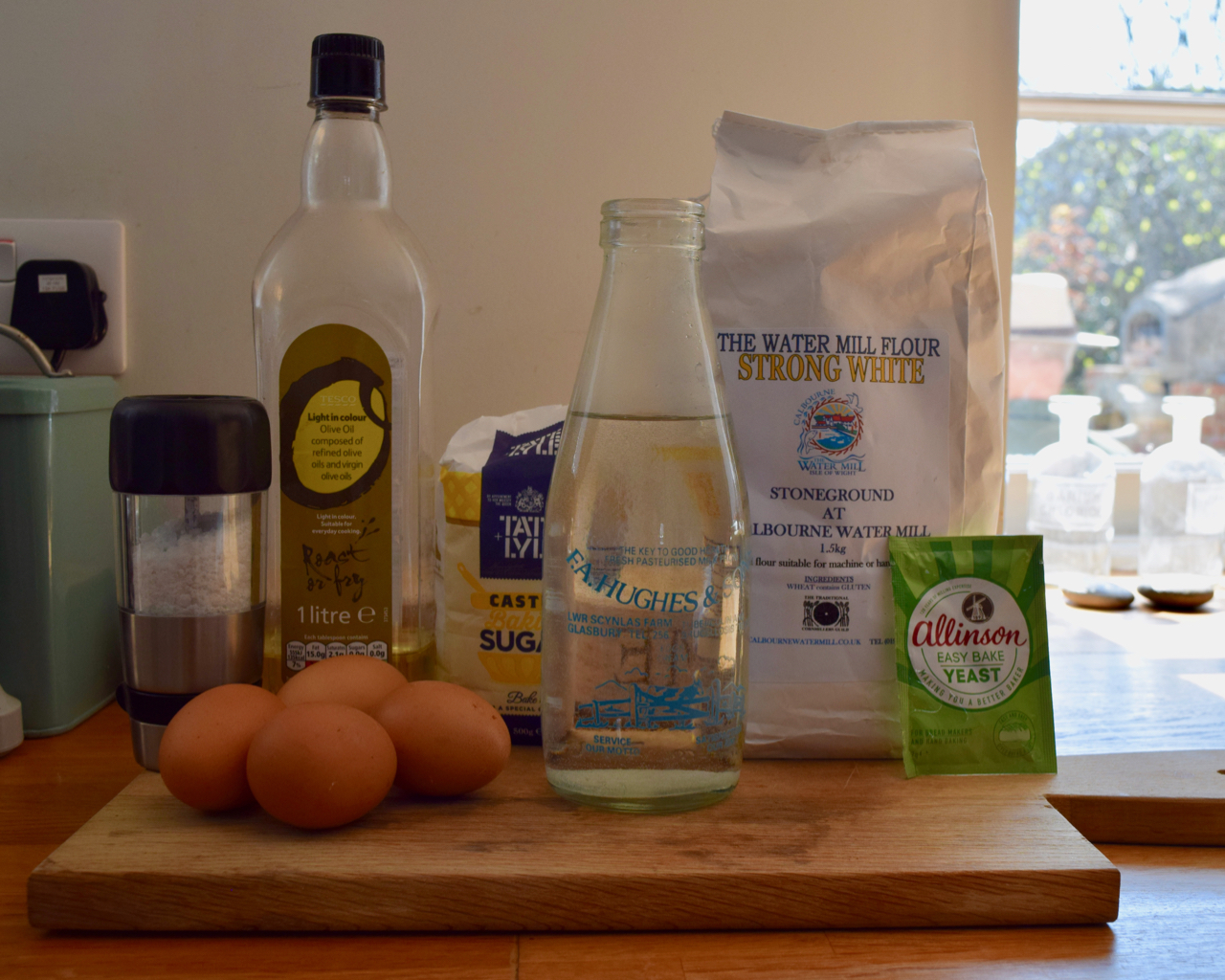 Makes two medium sized loaves
You will just need a large bowl and a large baking sheet
600g white bread flour, plus some for your work surface
4 egg yolks, use the whites for meringues
80ml vegetable oil
90g caster sugar
1 tablespoon fast acting yeast
1/2 teaspoon salt
270ml water
To decorate
1 egg, beaten
2 tablespoons sesame seeds, optional
Anything you like to slather on this wonderful bread, to serve
Take a large bowl and add all the ingredients, minus the egg and sesame seeds for decoration.
Bring everything together with your hands to form a soft dough. Dust your work surface with some flour then knead the Challah dough for around 5 minutes or until smooth and elastic.
Place the dough into an oiled bowl, cover with a cloth and leave to rise for around an hour and a half or until doubled in size.
Knock the risen dough back by giving it a little further knead then divide it up into 6 similar sized balls. Roll each ball out into long-ish ropes, each one around 45cm long. Plait 3 ropes into a good sized loaf, pinching the ends to seal and then repeat with the other 3 ropes for your second loaf.
Place onto an oiled baking sheet, cover with a tea towel and place in a warm spot for another 30 minutes.
Pre heat your oven to 150 degrees fan assisted. When your second rise is over, brush the Challah with the beaten egg and sprinkle on the sesame seeds. Place into the pre heated oven for 30 to 35 minutes or until golden and smelling amazing. The bread is cooked when it sounds hollow when you tap it on the bottom.
Leave to cool before slicing into generous slices and serving slathered in everything and anything. The bread will keep in the bread bin for 3 to 4 days, or well wrapped in the freezer for a month or so.