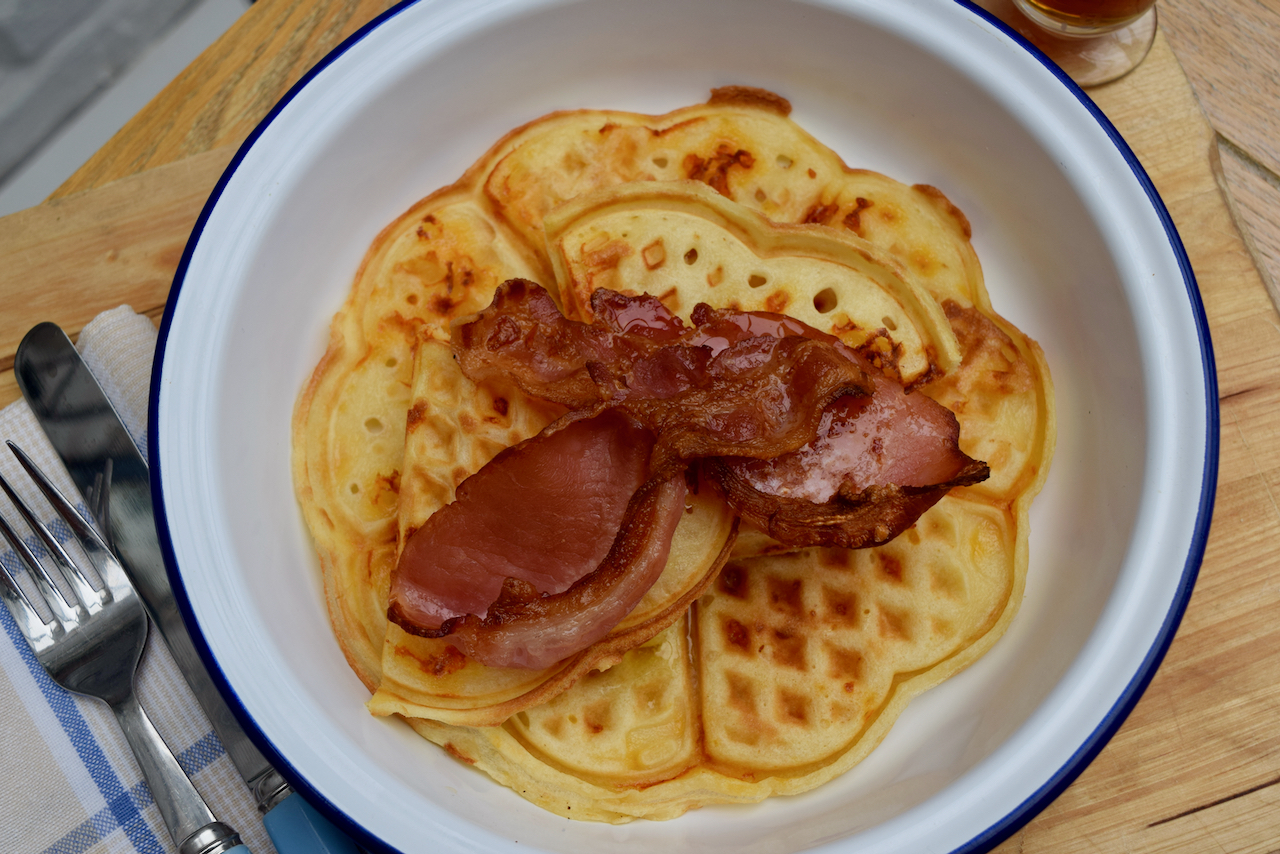 Cheese Waffles Recipe
To continue on the theme of being a total lockdown bore, all meals in our house seemed to have merged into one. Breakfast has rather become obsolete as either George doesn't surface til lunchtime, Clyde's gone off to work or I'm mainlining coffee for mine. Lunch is the new breakfast with some sort of mid afternoon meal making an appearance as well. This is where Cheese Waffles step up to the plate. They are crisp, cheesy and divine and can be served at pretty much any time of the day or night.
I love our waffle maker. I think I inherited it from work, but they are quite cheap to buy and ours gets used a lot. Fried Chicken and Waffles is a family favourite and Ben went through a phase of cooking pretty much anything that wasn't nailed down in the waffle maker. On discovering the joys of Cheese Waffles thanks to my favourite Food 52, I decided if I had to live on one food for a whole week, these were the fellas. They are crisp, so cheesy, and you can top them with all sorts of tasty bits and bobs. Smashed avo for the millenials or bacon and maple syrup for those with a bit of class. The batter is whipped up in minutes and if you don't eat them all at once *unlikely* you can reheat them briefly at some later stage and they are still so good. If you don't have a waffle machine or can't face buying another gadget, I don't see why these wouldn't be just as good in pancake form.
All bets are off when it comes to rules at the moment, so on my advice, it is perfectly acceptable to eat these Cheese Waffles for breakfast, lunch and dinner. No judgement will be made.
This post will feature on Lucy Loves later this week.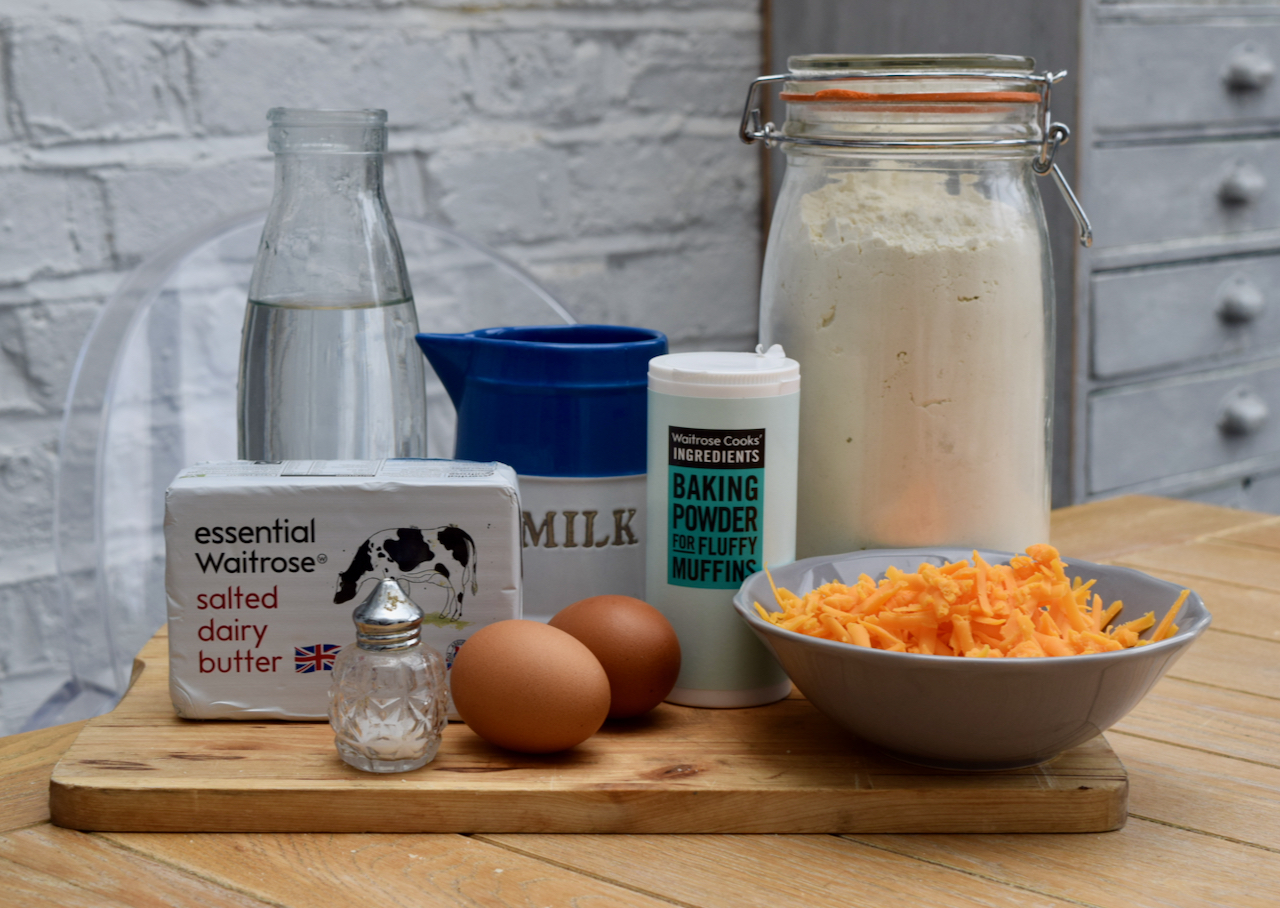 Cheese Waffles Recipe
Makes 6 to 8, depending on your waffle maker
You will just need bowls and a waffle maker/iron or frying pan
125g butter, melted
210g plain flour
1 teaspoon baking powder
1 teaspoon salt, use less if you have a salty cheese
2 eggs
200ml milk
100-150ml water
100g strong cheese, I used Red Leicester, grated
All the sides to serve, for example, bacon, maple syrup, fried eggs, avocado, grilled tomatoes, you decide
Make a start by turning your waffle maker on and spraying it or brushing on a little oil.
Melt the butter in a small pan or microwave it briefly. In a small bowl measure in the flour, baking powder and salt, then whisk to combine. In a large bowl beat the eggs and the milk. Gradually whisk in the flour mixture, bit by bit, mixing as you go, until you have added all the flour and have a smooth-ish batter.
Whisk in the melted butter, then pour in enough water so batter is the consistency of single cream. Fold in the grated cheese of your choice.
Pour the batter into your waffle machine, how much you use will depend on the size of your model. I used around 125ml per waffle then cook according to your machines instructions. Mine took around 4 to 5 minutes to cook to golden, cheesy perfection. Keep warm while you finish the rest of the waffles.
Serve, piping hot with the toppings of your choice. Bacon and maple syrup were just perfect for us.