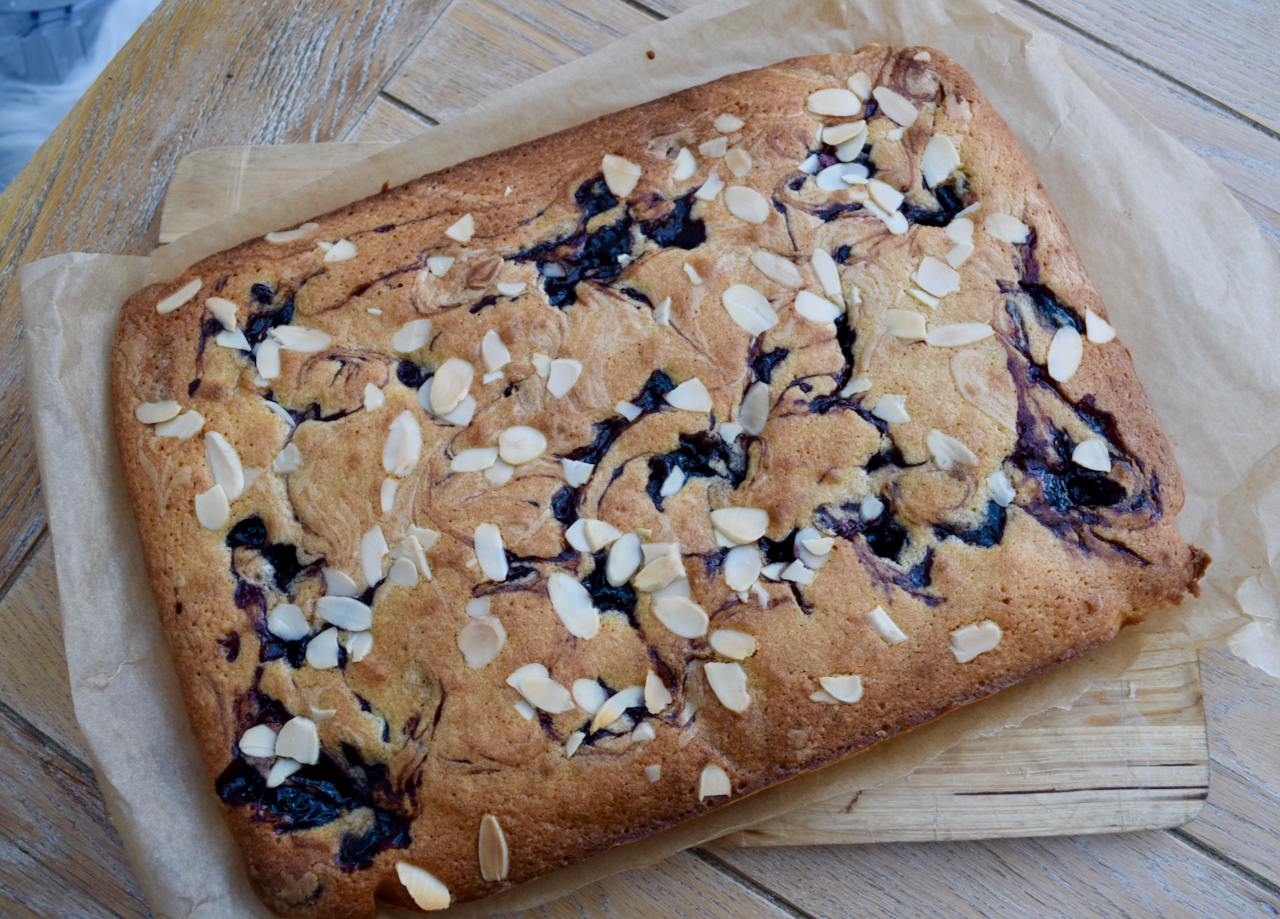 Cherry Bakewell Blondies recipe
This year, Mother's Day, like most other celebrations, will be a bit different. So many people have not seen their families for so long, this day meant for cherishing Mother figures will have to be from afar. These Cherry Bakewell Blondies were made with a) my stomach and b) postability in mind. If you get them in the oven soon, they can be in the post in time for Sunday.
Having made far too many brownies during my baking career, I love making a blondie for a change. The genius addition of almonds and cherry jam make this particular Cherry Bakewell batch absolutely irresistible. Think all the flavours of a Bakewell tart in a much easier format with the rather lovely addition of some white chocolate. These have the density of a brownie with a lovely hit of jam and the bite of white chocolate. A big thank you to Jane's Patisserie for the inspiration for these.
These Cherry Bakewell Blondies will cut up beautifully and if packed securely, travel well in the post to the Mother figure of your choice. If all else fails they'll make an extremely delicious box of crumbs.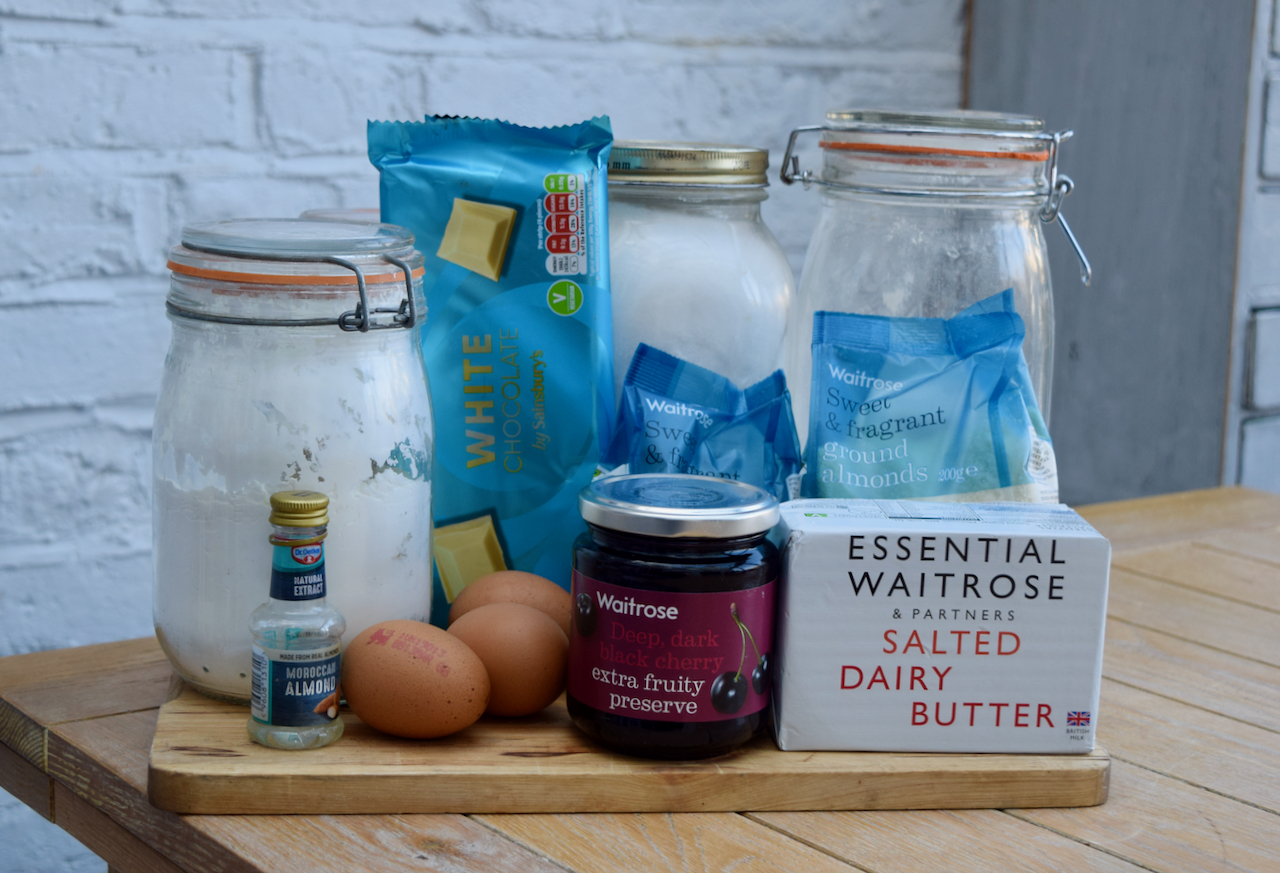 Cherry Bakewell Blondies recipe
Makes at least 20, more if you cut them smaller
You will just need one bowl for these and a lined Swiss roll sized tin, around 6 x 12 inches
250 g butter, melted
125g caster sugar
125 g soft light brown sugar
3 eggs
1 teaspoon almond extract
100g ground almonds
200g plain flour
1 tablespoon cornflour
200g white chocolate chips, or a bar cut into chunks
250g Cherry jam, or use another flavour if you'd rather
50g flaked almonds
Pre heat your oven to 160 degrees fan assisted and line a rectangular Swiss roll style tin, measuring around 6 inches by 12 inches.
Take a large bowl and add the melted butter and caster and soft brown sugars. Whisk until smooth then add the eggs and almond extract and beat again.
Fold in the flour, ground almonds and cornflour until you have a smooth batter then add your white chocolate chips or chunks. Scrape into your lined tin. Dollop on blobs of your chosen jam then swirl using the point of a knife. Sprinkle the top of the blondie with flaked almonds. Bake for 25 to 30 minutes or until just golden and barely cooked through.
Leave to cool completely before cutting into generous squares. Serve with a cup of tea or plenty of cream or custard as a dessert. Any spares will keep nicely in an airtight tin for the next 2 to 3 days.