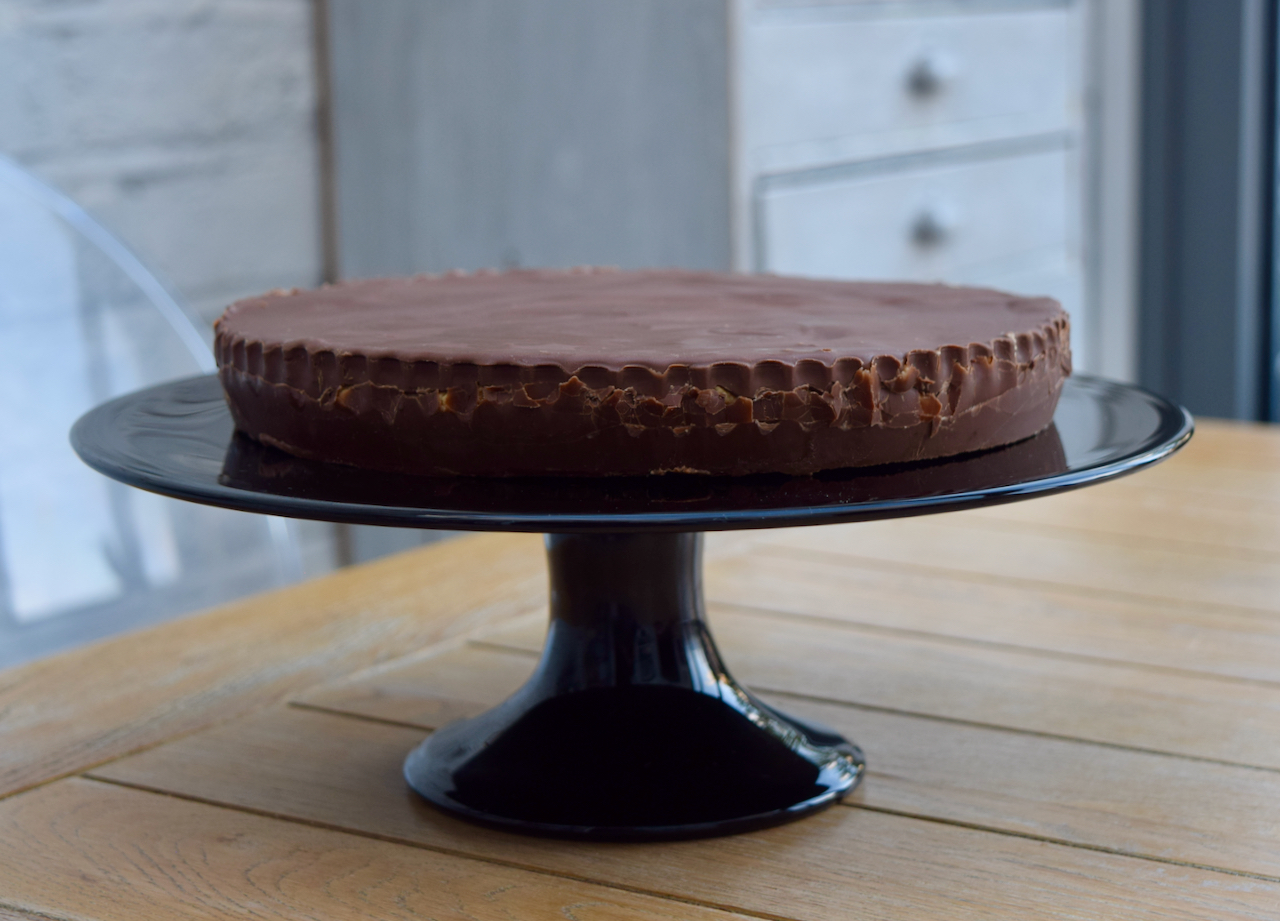 Giant Peanut Butter Cup recipe
This year I fear Hallowe'en may be a bit of a damp squib. Even though my boys are now men, I still like to carve a pumpkin and hand out all the sweets. To keep things Covid safe, I will still leave a cauldron of sweets out for the little ones, but we'll be sitting indoors eating a Giant Peanut Butter Cup, possibly dressed as pumpkins.
My peanut butter obsession continues with this huge take on one of my favourite chocolate treats. I am a big Reeces fan and this homage couldn't be any bigger if it tried. Even though this is big, that's where the drama ends. The recipe just involves a bit of melting and beating; the key to your success, however, comes with buttering/spraying your chosen tin. I've learnt from my mistakes; if you use a loose bottom tin, for God's sake, line it with baking paper as the chocolate will try and make a break for it through the gaps. If your tin's buttered up, the peanut butter cup should pop out relatively drama free. Another tiny tip is to leave your huge treat out of the fridge for a little while before cutting it, if not the chocolate may shatter when you cut into it *mine did*.
Hallowe'en needn't be crap this year. Still buy all the outfits, still decorate your front garden *if you're local all things spooky available from our amazing A Party Palace*, just enjoy them whilst sitting indoors eating your Giant Peanut Butter Cup.
This post will feature on Lucy Loves later this week.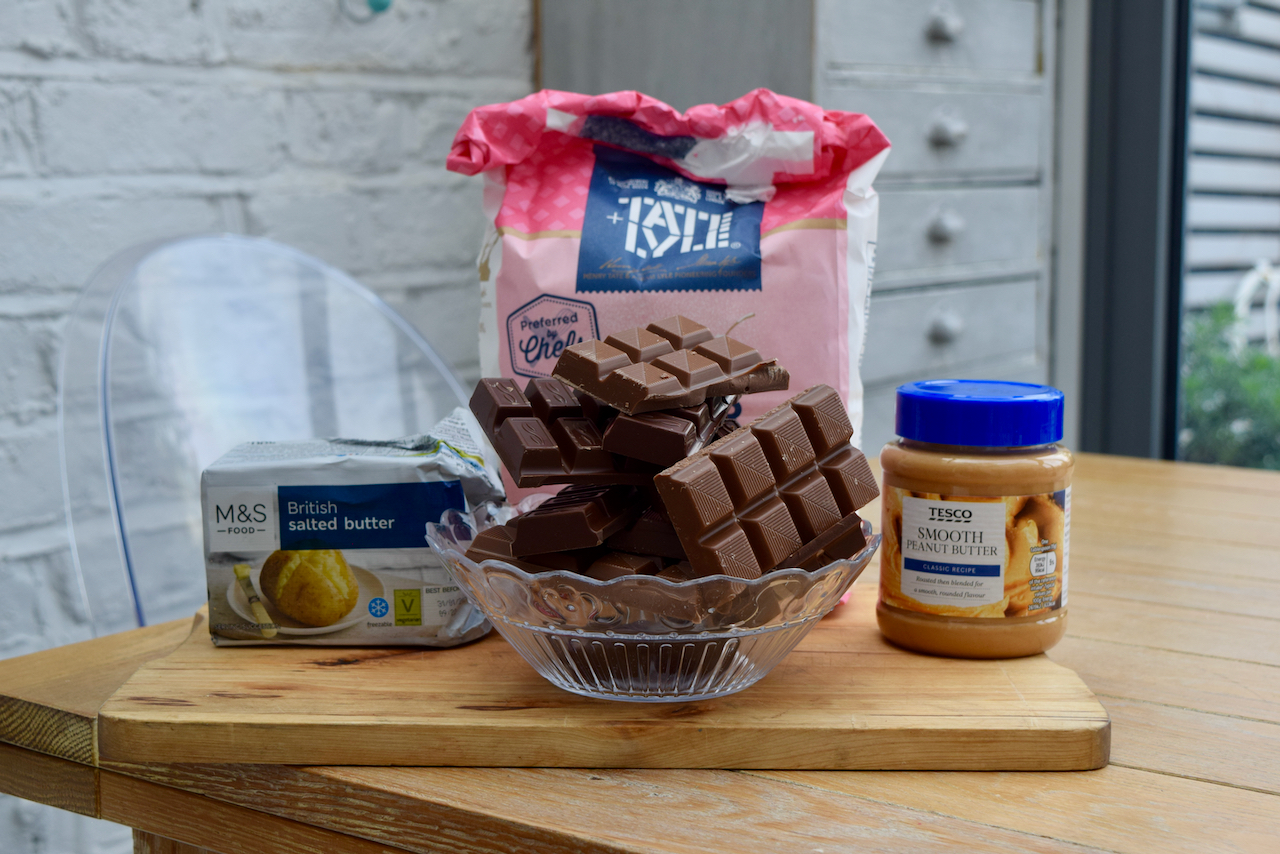 Giant Peanut Butter Cup recipe
Makes one bloody great big 20cm round treat
You will need a lined and buttered 20cm round fluted tin and a mixer or bowl and a hand whisk or wooden spoon
500g chocolate, I used half milk half dark
360g smooth peanut butter, although I can imagine chunky would work too
90g soft butter
240g icing sugar
A big glass of milk to accompany a slice or two
Take your chosen 20cm round tin and butter/spray liberally and line with a circle of baking paper.
Melt half the chocolate in the microwave in 30 second increments or on the stove over a pan of simmering water. Pour the melted chocolate into your tin, smoothing into a level layer and making sure the chocolate also coats the sides of the tin. Pop into the freezer while you make the filling. You could also refrigerate this too if time's not of the essence.
For the filling beat the peanut butter and soft butter until well mixed. Do this in your mixer, or in a bowl with a hand whisk or wooden spoon. Add the icing sugar, a bit at a time, until smooth.
Remove the chocolate base from the freezer/fridge and press the peanut filling onto the set chocolate, leveling the top. Melt the rest of the chocolate then pour over the filling in an even layer. Pop back into the freezer/fridge until set, this will take around an hour in the fridge, less in the freezer.
Remove from the fridge and allow to warm up a little before cutting into modest wedges and devouring. If you cut this straight from the fridge, the chocolate will crack when cut.
Leftovers will keep in the fridge for around a week. If it doesn't go in one sitting that is.