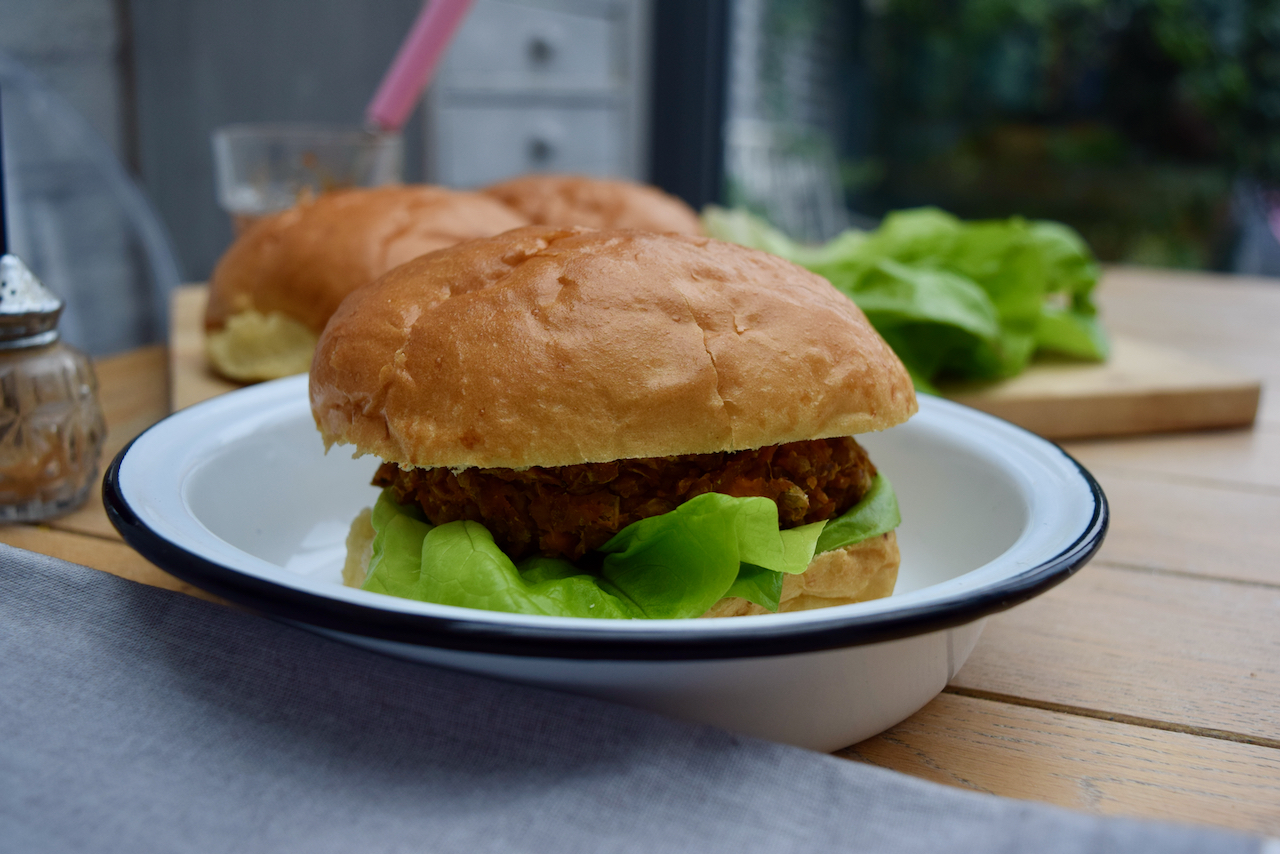 Lentil and Sweet Potato Burgers Recipe
I spend any spare time I have looking for new recipes. Predominantly with you lovely readers in mind, but also to feed and nourish my own family. The last thing I imagined when I found this speedy recipe for Lentil and Sweet Potato Burgers via Emma Spitzer's Instagram feed was that George, the fussiest eater of all time, would wolf them down.
It's still January, and I am starting to snaffle down the back of the sofa for 20 pence pieces. My freezer is full of bananas and that's about it, however, I do have a lot of tins in my cupboards, one of which was fortuitously, green lentils. These, mushed up with a baked sweet potato, and handful of breadcrumbs and some tasty already in my cupboard spices make the most delicious, and most frugal supper. George said his burger tasted as good as his favourite red lentil curry in a bun; fair compliment I'd say. I had mine in a probably-not-vegan brioche bun with a touch of lettuce, mayo and a mighty dollop of mango chutney. So, so good.
Vegan or not, skint or not, fed up with January or not, these Lentil and Sweet Potato Burgers are a breath of fresh air to see us through to February.
This recipe will feature on Lucy Loves later this week.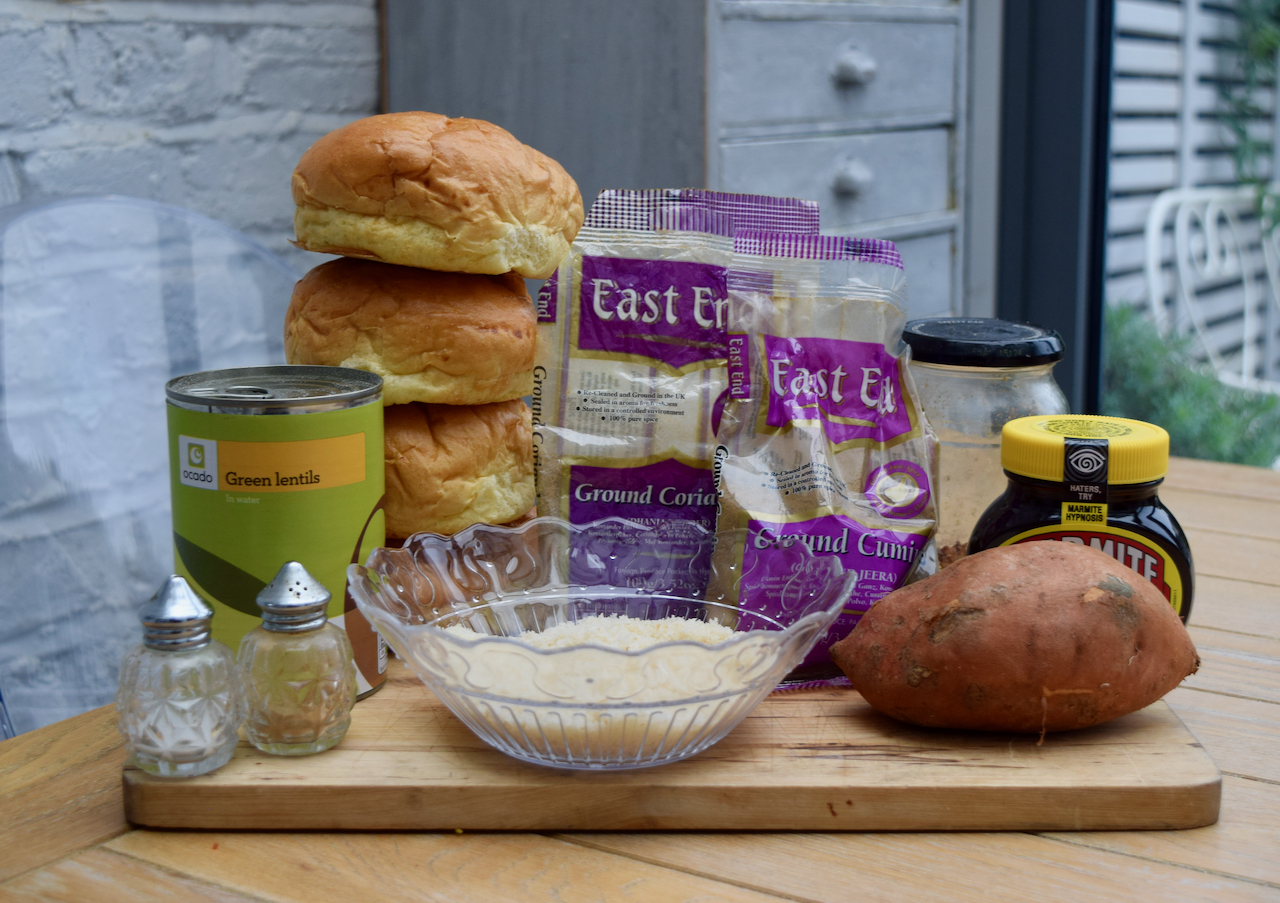 Lentil and Sweet Potato Burgers Recipe
Makes 4 generous burgers
You will just need bowls for this
1 medium sized sweet potato
400g tin green lentils, drained well
1 slice of bread, blitzed into breadcrumbs
1 teaspoon cumin
1 teaspoon ground coriander
1 teaspoon Marmite
1/2 teaspoon chilli flakes
Salt and pepper
Buns, lettuce, and sauces to serve, I loved ours with mango chutney
Take your sweet potato, wrap it in foil and bake at 180 degrees fan assisted for an hour, or until soft. Pop to one side to cool. Leave the oven on for the burgers.
Drain your tinned lentils well, you don't want them to be too wet.
In a good sized bowl measure in the breadcrumbs, cumin, ground coriander, marmite and chilli flakes. Add the well drained lentils. Remove the skin from the sweet potato and add the flesh to the bowl. Mash, then mix the whole lot together until all the ingredients are well incorporated. Season well with salt and pepper.
Line a baking sheet with foil and oil well, so your burgers don't stick. Take the mixture and fashion into 4 burgers taking care to mould them well. I used a ring cutter for guidance. To ensure they firm up, pop into the fridge for at least 30 minutes or until you're ready to cook.
Remove the lentil burgers from the fridge and spritz with some olive oil. Pop into the oven for around 30 to 35 minutes or until piping hot, golden and firm. Leave them to sit for a couple of minutes out of the oven so they firm up.
Serve in buns with lettuce and your favourite burger accompaniments. I loved mine with a large dollop of mango chutney.