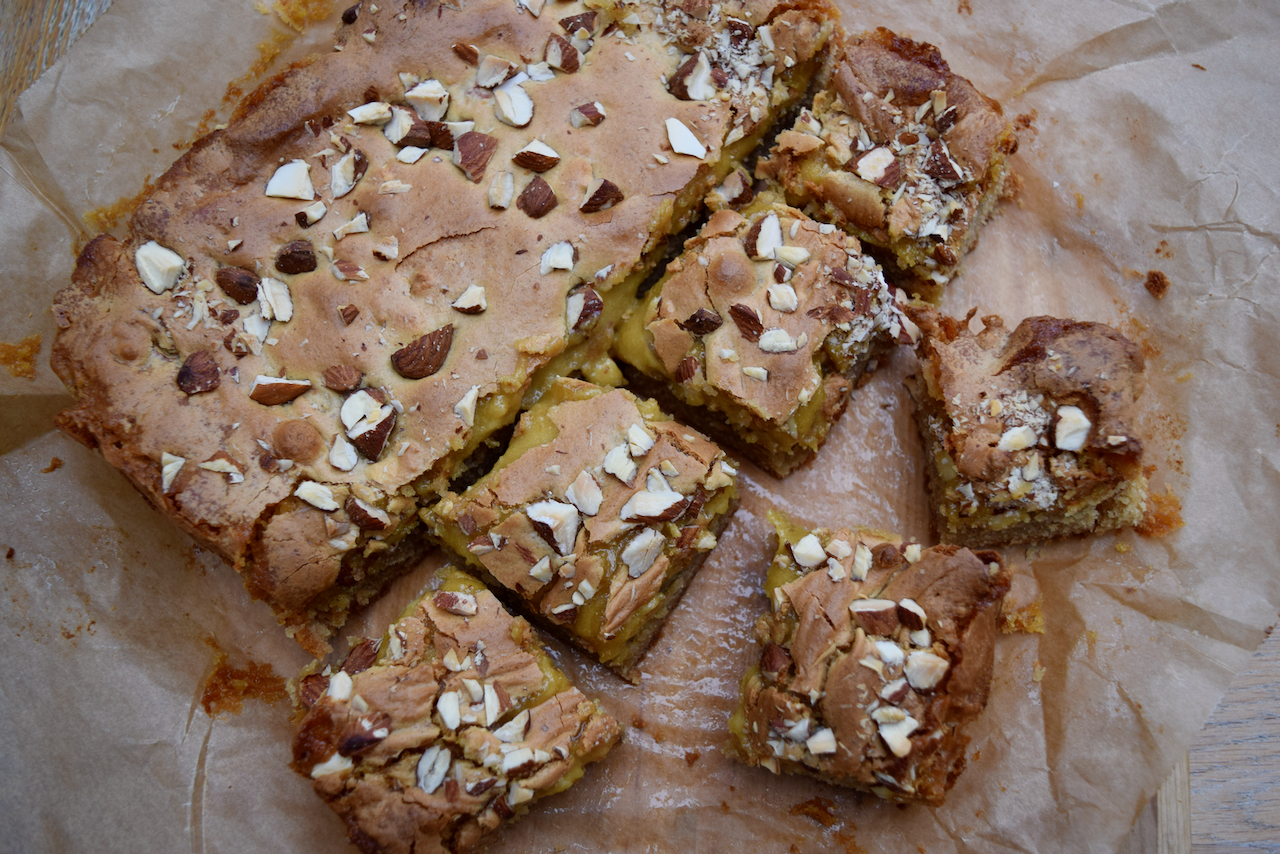 Marzipan Cookie Bar Recipe
Cookie bars are my kryptonite. I love making them, I love eating them and I love finding new ones to make and eat. They rock in so many ways and here comes a list a) they are usually one bowl affairs, although for this recipe you'll have to wash it up half way through b) they are quick to make and to bake and c) you don't have to roll them into balls and bake individually like regular cookies, making them basically kerfuffle free. And in the case of these Marzipan Cookies Bar, their main selling point is they taste totally amazing and contain half a block of my most favourite almond based confectionary.
Marzipan Cookie Bars are my first foray into some pre Christmas baking. This recipe doesn't exactly scream festiveness but, for me, marzipan does have an overriding whiff of Christmas to it. I could just eat big lumps of it straight from the packet but these cookie bars are a far more acceptable way to get through half a packet. These have a soft, buttery biscuit base topped with an almond studded marzipan layer. They are crisp, chewy, nutty and hugely addictive. A huge thank you to Just About Baked for the inspiration for these and for my inevitable cookie bar based weight gain.
I had one for breakfast this morning, which wasn't my finest hour, but they are just so irresistible. I am going to have to give Ben the rest of this batch to take back to uni with him for fear of polishing off the whole tin. You have been warned.
This post will feature on Lucy Loves this week.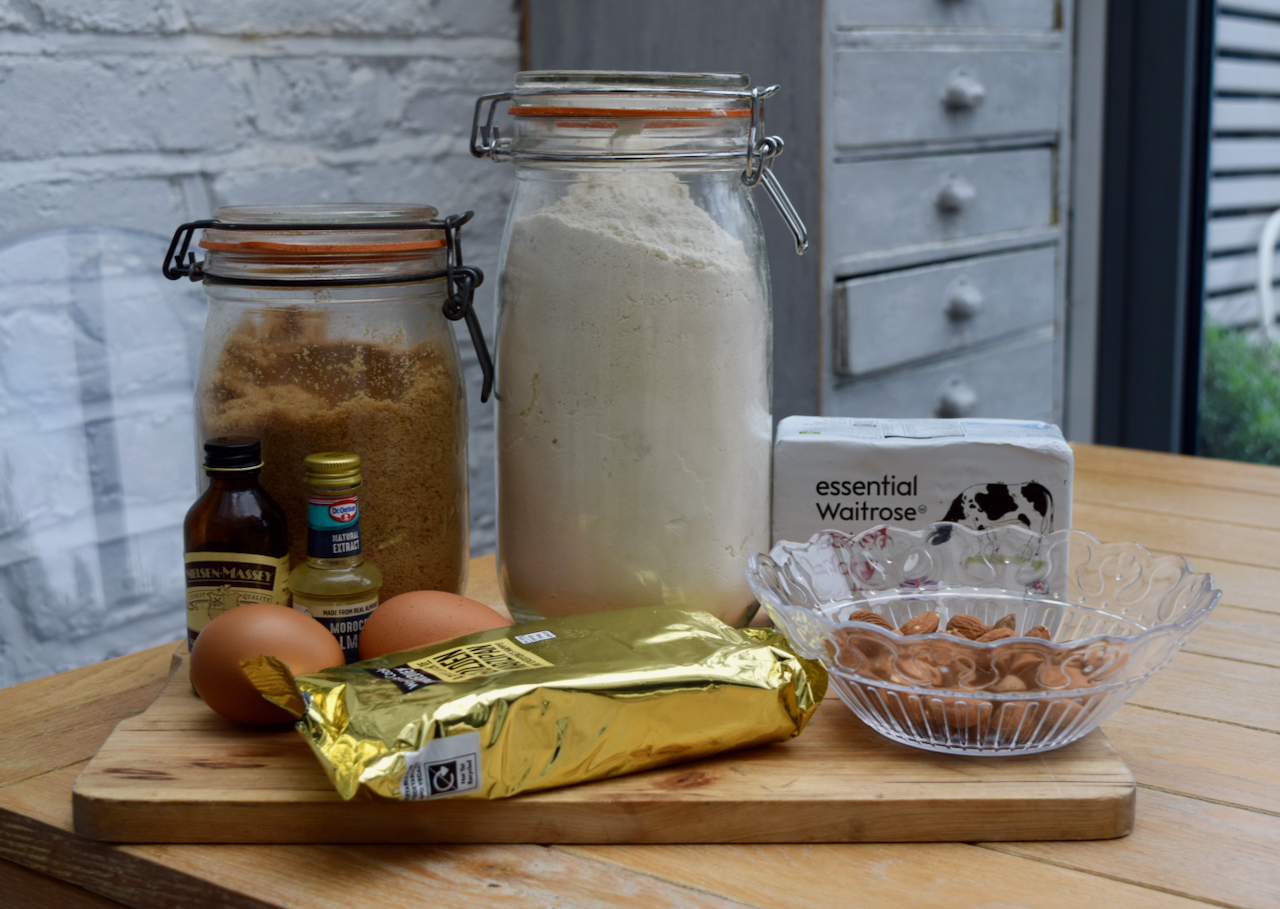 Marzipan Cookie Bar Recipe
Makes 16 squares
You will need a stand mixer or a bowl and hand whisk and a 20cm square tin, lined
Cookie Base
225g butter, softened
200g soft brown sugar
1 egg
1 teaspoon vanilla extract
1 teaspoon almond extract
250g plain flour
Topping
250g marzipan
100g soft brown sugar
1 egg
125g almonds, chopped
Pre heat your oven to 160 degrees fan assisted and line a 20cm square tin.
In the bowl of your stand mixer or a bowl with a hand mixer, beat the soft butter and brown sugar until lighter in colour and texture. Add the egg and vanilla and almond extracts and beat again.
Fold in the flour until you have a soft cookie dough consistency then press/spread it into your lined tin. Put this into your pre heated oven for 15 minutes, when it will be starting to turn golden and firmer at the edges.
While it's cooking, get on with the marzipan topping. Back in your stand mixer or bowl, beat the marzipan, egg and brown sugar until you have a smooth-ish mixture. Add half the chopped almonds.
Remove the half cooked base from the oven and spread on the marzipan mixture. Sprinkle with the remaining chopped almonds and put back into the oven for a further 20 to 25 minutes. The cookie bar is ready when it's golden brown and the top is firm to the touch.
Leave to cool completely before cutting into 16 rustic squares. These will keep in an airtight tin for 3 to 4 days.