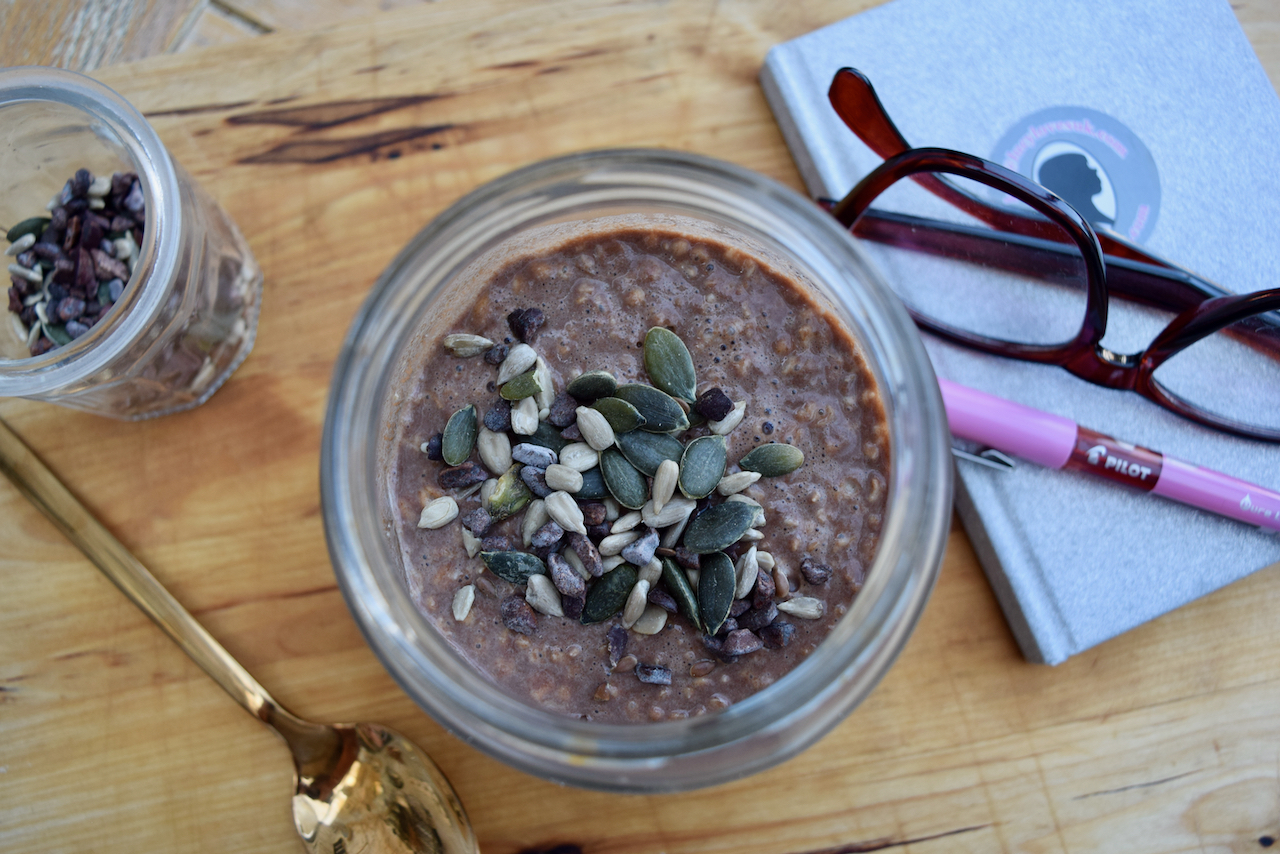 Nutella Fridge Porridge Recipe
Breakfast and I have got a bit of previous. I am woeful at eating anything before about 11am, so quite often bypass the most important meal of the day completely. I love a bowl of granola, but often have that for lunch, more due to laziness than any diet fad. Fridge Porridge has been a lifesaver in the past, due to it's 'ready when you are' nature and this Nutella version is not only quick, it's totally delicious.
If you've never had Fridge Porridge or overnight oats before, then you're missing out. It's a simple mixture of milk, yoghurt, maple syrup, some other bits and bobs and, in this case, a couple of hoofing great big dollops of Nutella. Whisk in your oats, pop into a jar, refrigerate overnight, and that's breakfast right there waiting for you. Even if you eat it a lunchtime like me. This serving makes a greedy persons one serving, which could stretch to two smaller appetites. I have been trebling the recipe and making a large pot of it for George to eat before school. It keeps well in the fridge for 3 to 4 days, unless you have a George sized person in your house who keeps eating it all.
This Nutella Fridge Porridge is an easy, tasty way to improve you and yours breakfast time habits. Just make sure you hide it at the back of the fridge to ensure you get a bowl for yourself.
This recipe will feature on Lucy Loves later this week.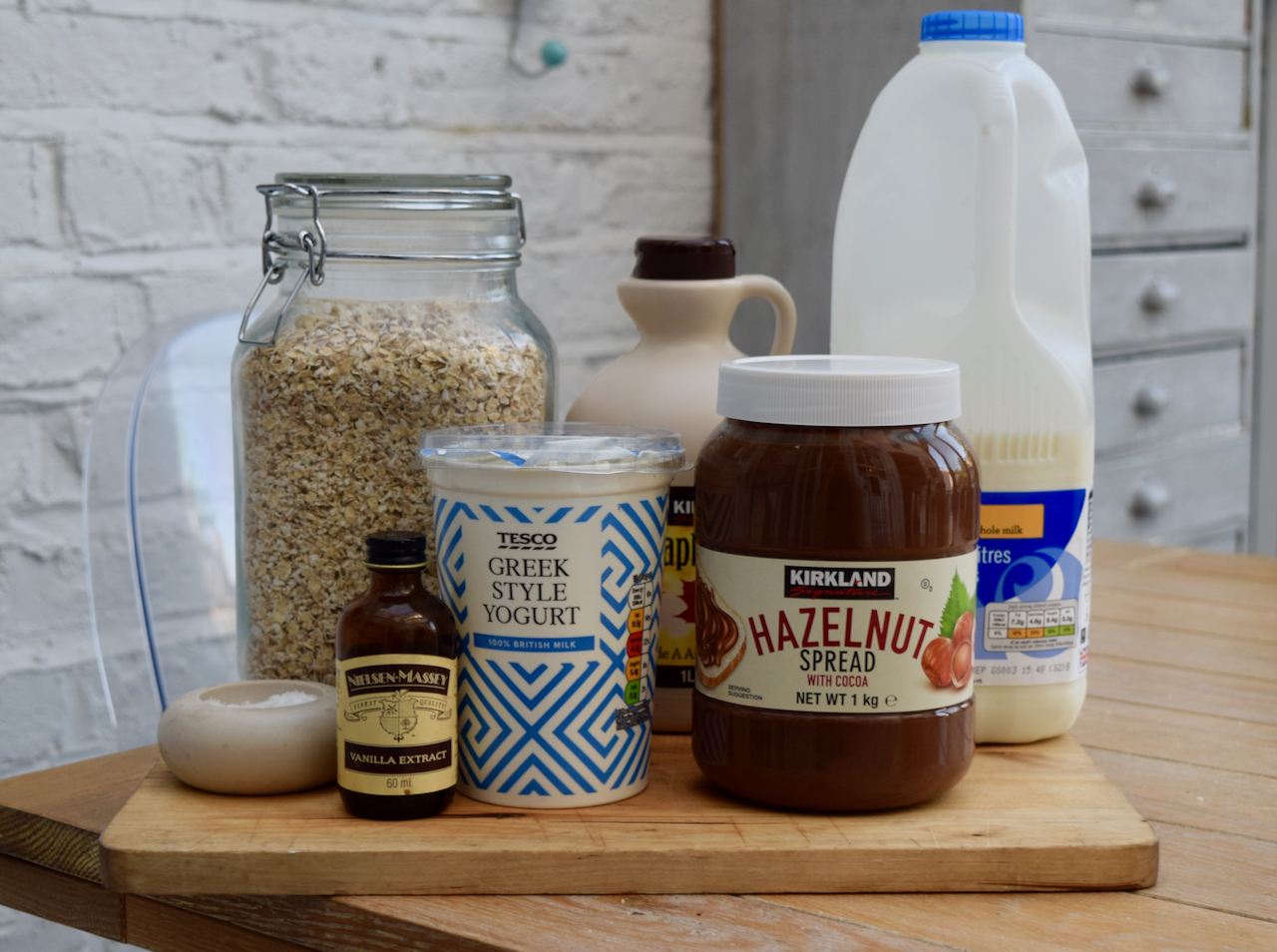 Nutella Fridge Porridge Recipe
Makes one generous serving, could serve 2 smaller appetites
You will just need a jug, jar with a lid and whisk for this
125ml milk, full fat, almond, you choose
80ml yoghurt, I used Greek
1 tablespoon maple syrup
1 teaspoon vanilla extract
A pinch of salt
2 heaped tablespoons Nutella, or other chocolate hazelnut spread
45g porridge oats
Cocoa nibs, seeds, chocolate chips or chopped nuts to serve, if you like
In a large jug whisk together the milk, yoghurt, maple syrup, vanilla, pinch of salt and chocolate nut spread until smooth-ish.
Stir in the oats then pour into a good sized jar and pop in the fridge overnight.
When you're ready to eat sprinkle on some cocoa nibs, seeds, chopped nuts or chocolate chips, if you like, then tuck in.
This can be doubled or trebled and be kept in the fridge for 3 to 4 days and eaten every morning.