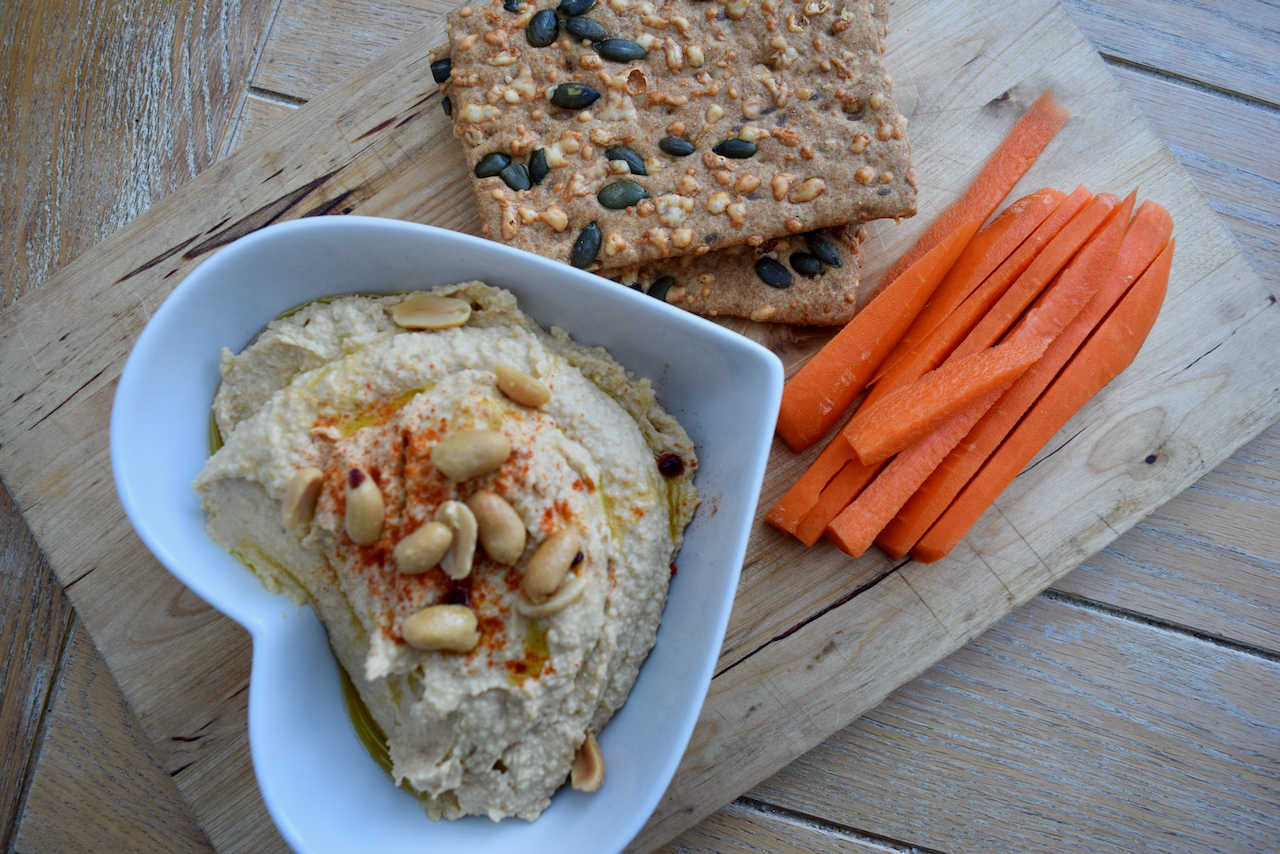 Peanut Butter Houmous Recipe
Ooh, the sun's back for at least a couple of days this week. Which can only mean one thing; socially distant drinks in the garden are back on. That said, we did spend a good portion of last week in friends gardens drinking far too much rosé and eating more than my fair share of crisps. This Peanut Butter Houmous has been in my arsenal of pre dinner/nibbles recipes for years, and I can't believe I've been so remiss as to not share it with you before now.
This recipe comes to me via the wonderful Nigella, who would appear to adore peanut butter as much as I do. I love it and try to include it in most meals. Adding peanut butter to houmous is a genius and delicious idea. It adds creaminess, texture and the beautiful stick-to-the-roof-of-your-mouthness which I love. This is a simple pop in the food processor style recipe which can be whatever you want it to be. It's a dip primarily, serve with fresh crudités of your choice or warm pittas. But I also use it complete my most favourite ever houmous, grated carrot and grated cheese sandwich. Try it, you won't regret it.
If you're back in the garden this week with a glass of something chilled, or just looking for something different to nibble on, Peanut Butter Houmous is something you should be thinking about as much as I do.
This recipe will feature on Lucy Loves later this week.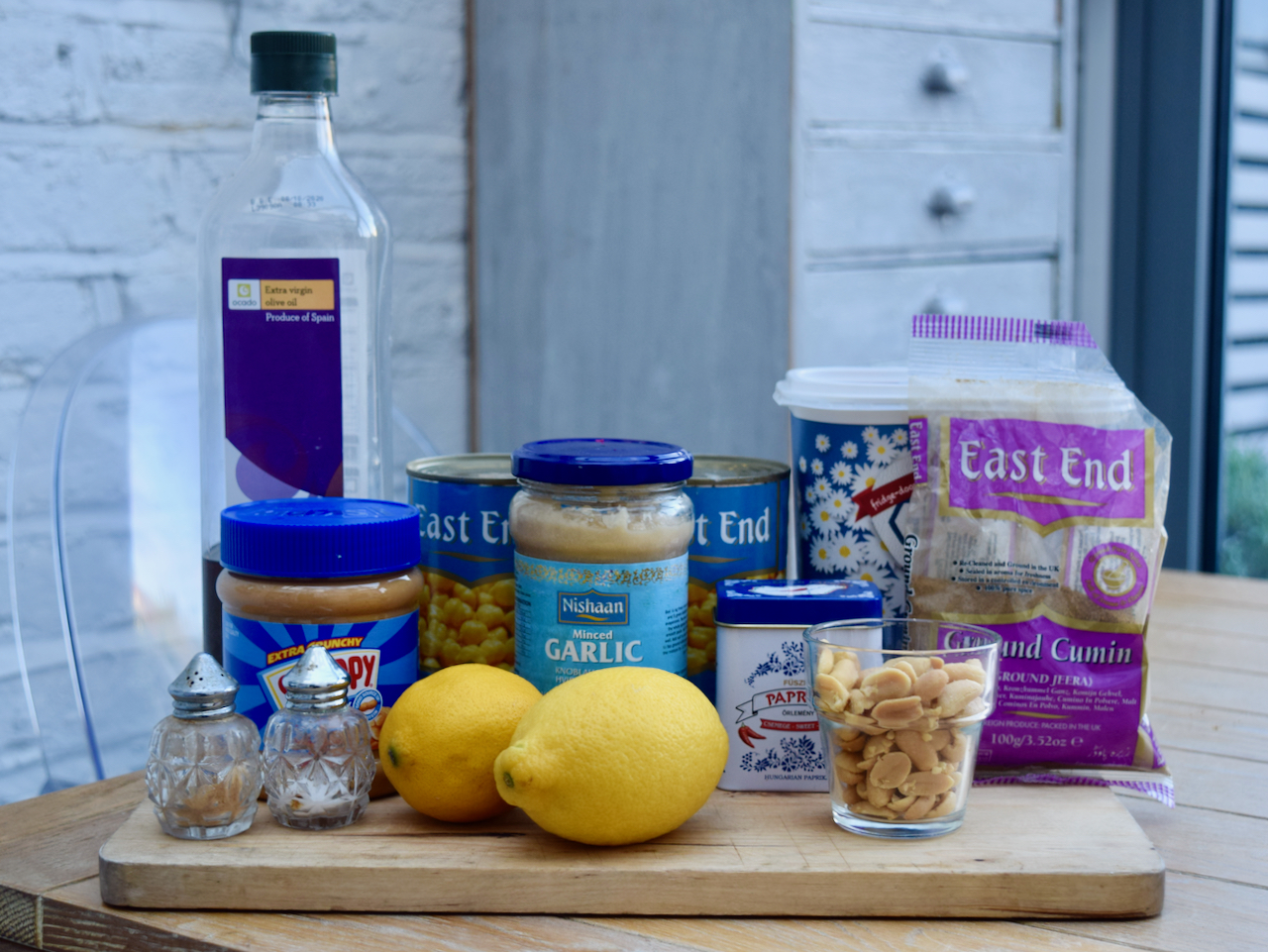 Peanut Butter Houmous Recipe
Makes a generous bowlful, enough for a dip for 8, half the recipe for less
You will need a food processor or blender for this
2 x 400g tins chickpeas, drained and rinsed
1 clove garlic, peeled, or a teaspoon of lazy garlic
4 tablespoons olive oil, you may need one more if too thick
6 tablespoons peanut butter, smooth or crunchy
3 tablespoons lemon juice
1 teaspoon salt, you may need more, to taste
2 teaspoons ground cumin
5 tablespoons Greek yoghurt
1 tablespoon peanuts, roughly chopped
A sprinkle of paprika and a drizzle of olive oil to garnish
Serve with pitta, carrots, crisps, cracker to dip
Drain and rinse your tin of chickpeas then tip into the bowl of your food processor. Add the garlic, olive oil, peanut butter, lemon juice, peanut butter and process until you have a thick paste.
Spoon in the greek yoghurt and process again. If it's too thick you may need an extra tablespoon more yoghurt, olive oil or lemon juice.
Spoon into a serving bowl, add the chopped peanuts, drizzle with olive oil and sprinkle with paprika to garnish. Serve with carrot sticks or other crudités, warm pitta breads, crackers or crisps. This can be used in my most favourite sandwich ever with the houmous, grated carrot and grated cheese.
Any leftovers can be kept, covered, in the fridge for a couple of days.