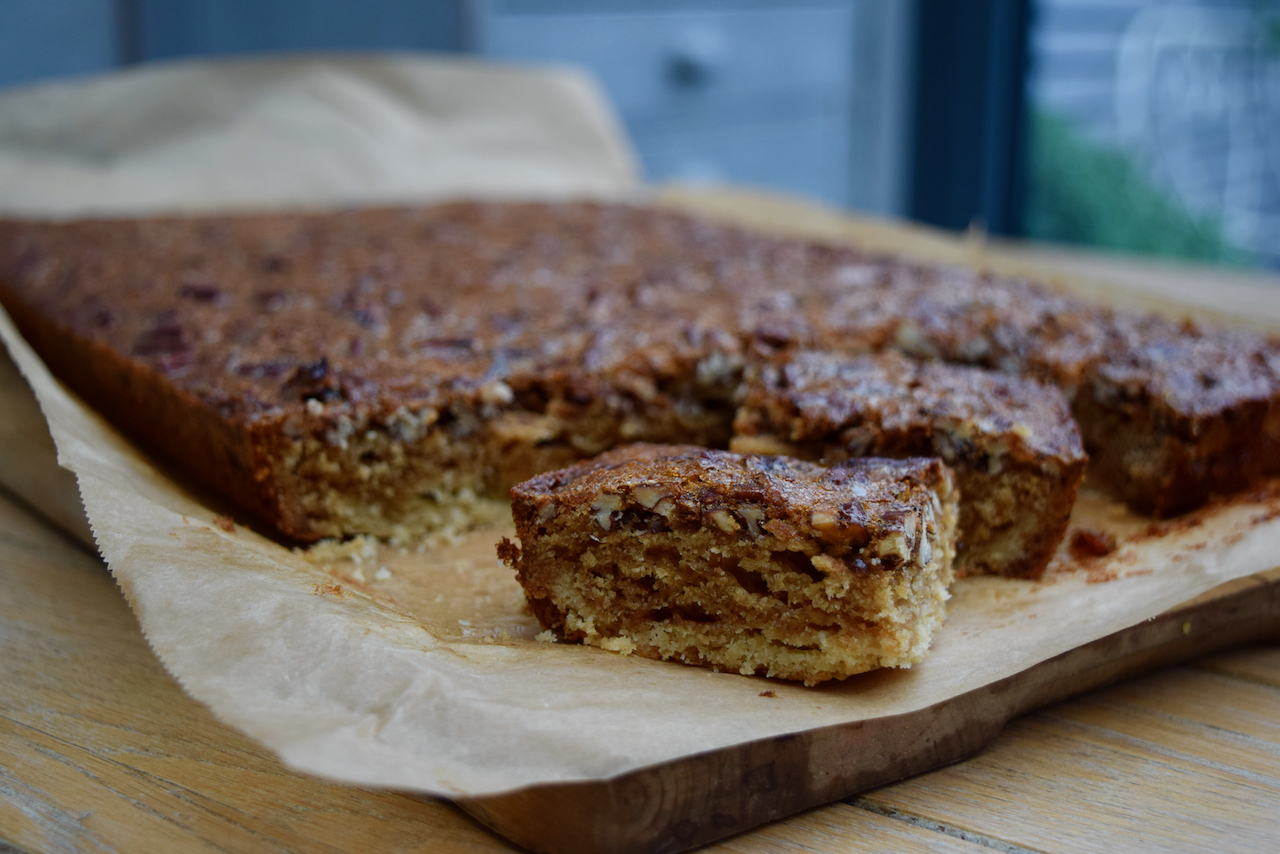 Pecan Pie Bars Recipe
Lucy Loves is turning into a blog mainly featuring tray bakes. And I don't even care. A tray bake is everyone's friend when it come to feeding a crowd or just satisfying hungry family members. These Pecan Pie Bars are making an appearance this week to coincide with all things Thanksgiving. We celebrated with our American friends yesterday, and if I'm honest with you, I'm horribly hungover and am 90% cornbread as we speak.
I am borderline nuts dependent. They make a great snack, they're full of protein and good fats and when they're slathered in sugar and golden syrup and baked, they are, frankly, mouthwatering. These Pecan Pie Bars are just an easier version of the classic pecan pie. And bigger. This makes a good 25 squares to be served with cream or custard as a pud for a crowd or as the most sweet, nutty tea time boost. The base is a simple shortbread and the topping is a sticky mix of brown sugar, golden syrup and vanilla with just a hint of salt. A big celebratory thank you to Cookies and Cups for the inspiration for this recipe and for the pecan pie based weight gain.
I know Thanksgiving isn't our party, but hey, I'll mug in on anything which allows me to eat and drink to excess.
This post will feature on Lucy Loves later this week.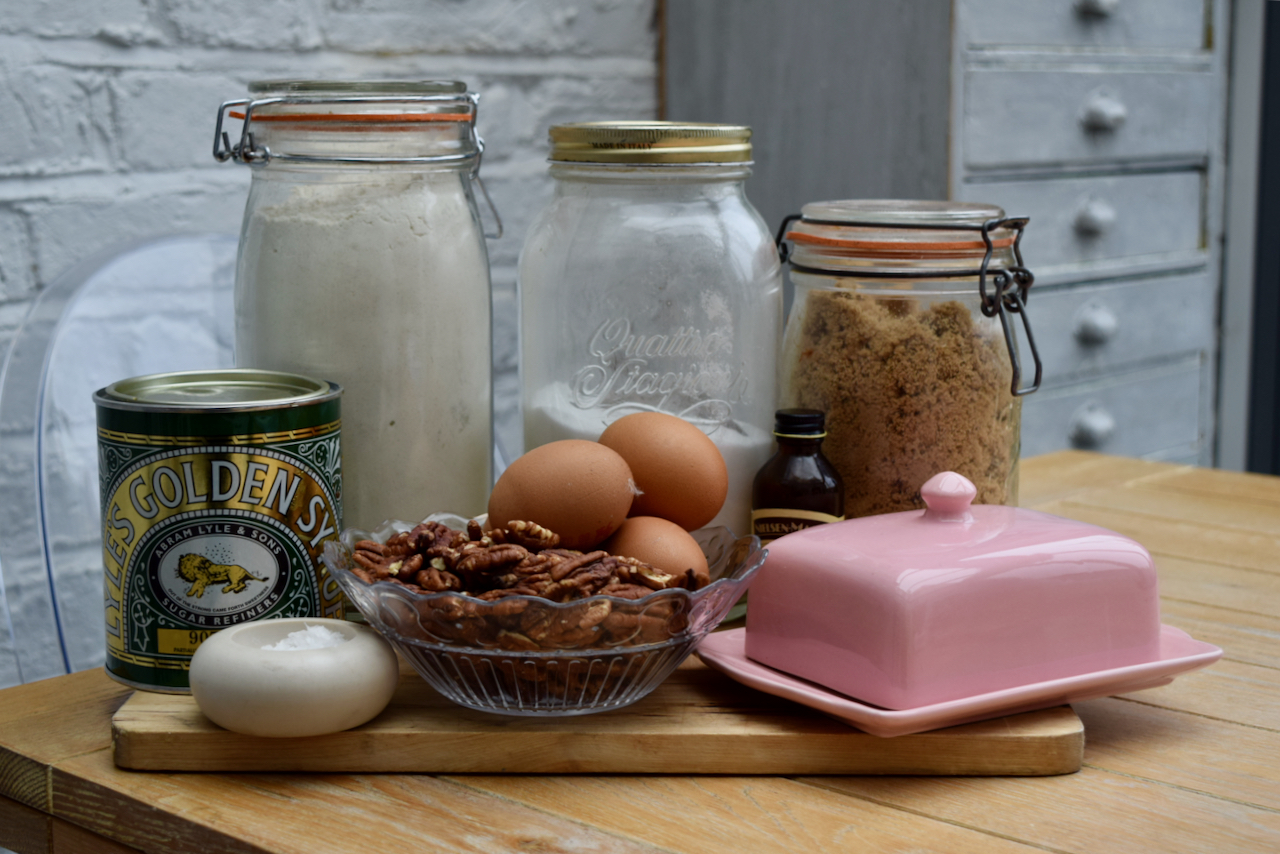 Pecan Pie Bars Recipe
Makes a lot, around 25 to 30 squares
You will need a stand mixer or bowl and hand whisk and a lined 33cm x 23cm lined baking tin
Base
170g butter, soft
75g caster sugar
210g plain flour
Pecan topping
140g soft brown sugar
4 eggs
2 teaspoons vanilla extract
1 teaspoon flaky sea salt
375g golden syrup
45g plain flour
190g pecans, roughly chopped
Cream or custard to serve, or just serve with a tea or coffee
Take your baking dish and line with baking paper and pre heat your oven to 150 degrees fan assisted.
Either beat the soft butter in a bowl or in your stand mixer with the caster sugar until lighter in colour and texture. Mix in the flour until you have a soft dough. Press this into your lined tin in an even layer using your hands. Place this into the oven for 15 minutes and bake until just turning golden.
While this cooks, crack on with the topping. In the bowl of your stand mixer or a bowl with a hand whisk, add the soft brown sugar, eggs, salt, golden syrup and vanilla and whisk until smooth. Mix in the flour then fold in your roughly chopped pecans.
Take the shortbread base out of the oven when the 15 minutes is up and pour on the pecan mixture, making sure if covers the base. Carefully put this back in the oven for around 30 minutes. The finished Pecan Pie Bars will be golden and just set in the middle.
Leave to cool in the tin before removing and cutting into generous squares. Serve at room temperature with some cream or custard or just enjoy with a big mug of tea.
These will keep, well wrapped, for 3 to 4 days in a tin.