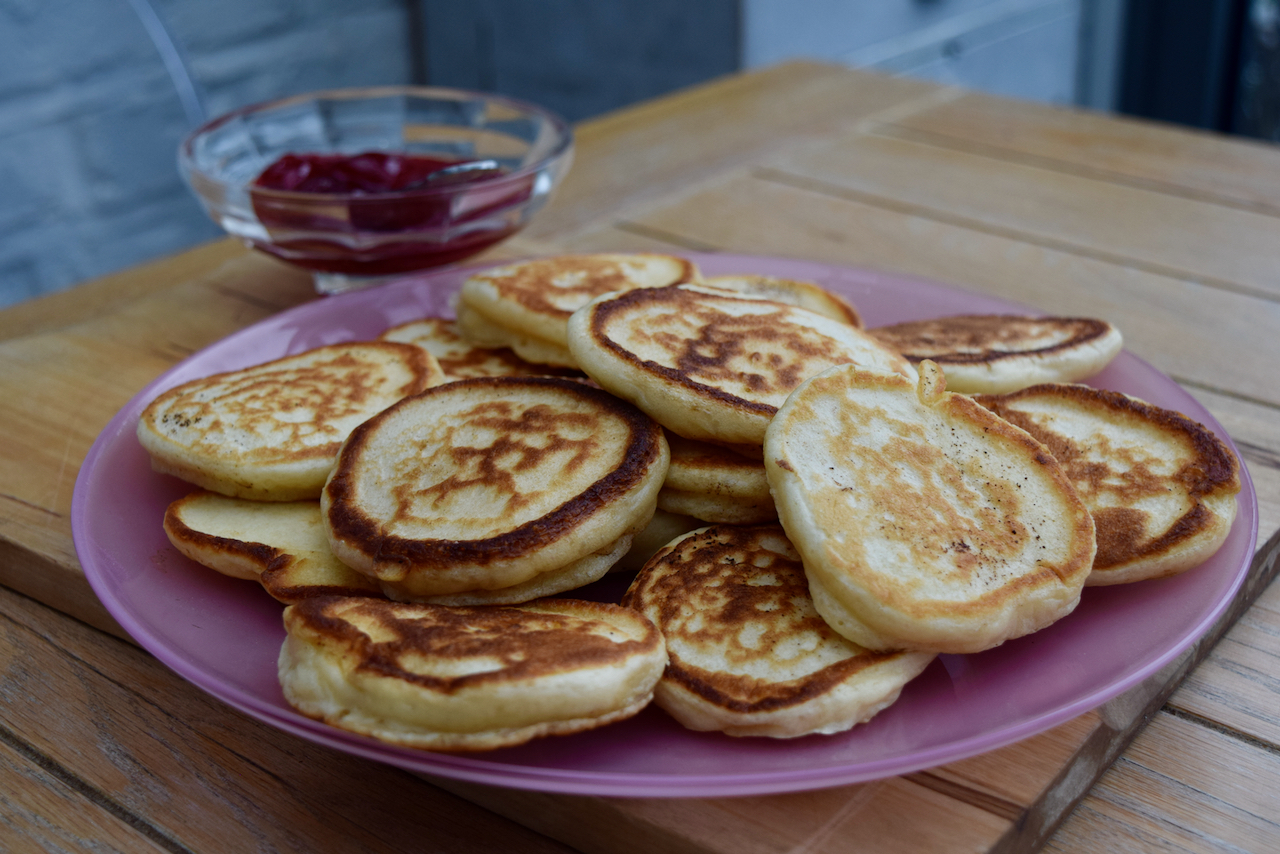 Pikelets recipe
I have been meaning to make crumpets for years. I have been put off, however, by a friend who once told me they got into such a mess with the dough sticking to the rings, I just couldn't face it. However, whilst searching for some sort of Scottish griddle cake to make for Burns night, I found Pikelets and I knew that would be it for me and crumpets. Pikelets are a simpler, less kerfuffle based crumpet and I love them.
Now, I had originally thought Pikelets were Scottish so they would be a pleasant nod towards this week's Burns Night celebrations. But now, I'm not so sure. They could be Scottish; but they could also be from Wales, New Zealand and Australia, so feel free to use my Pikelets to mark any national celebrations; delete where appropriate. These bubbly little pancakes are so easy, I wished I'd made them years ago. Yes, they contain yeast, but no, you don't have to knead them. The batter is a simple matter of stirring flour, yeast, sugar, warm milk and egg until smooth. Leave them to sit for an hour and a half, then fry spoonfuls in butter for huge reward. Serve warm, slathered in butter, heaped with jam or drizzled with honey. Or if you're me, eat them hot from the pan in a show of total lack of restraint.
You can eat a Pikelet for breakfast, brunch or with a cup of tea mid afternoon. If I had my way I'd pretty much replace every meal with a butter soaked Pikelet; I hope you'll agree.
This post will feature on Lucy Loves later this week.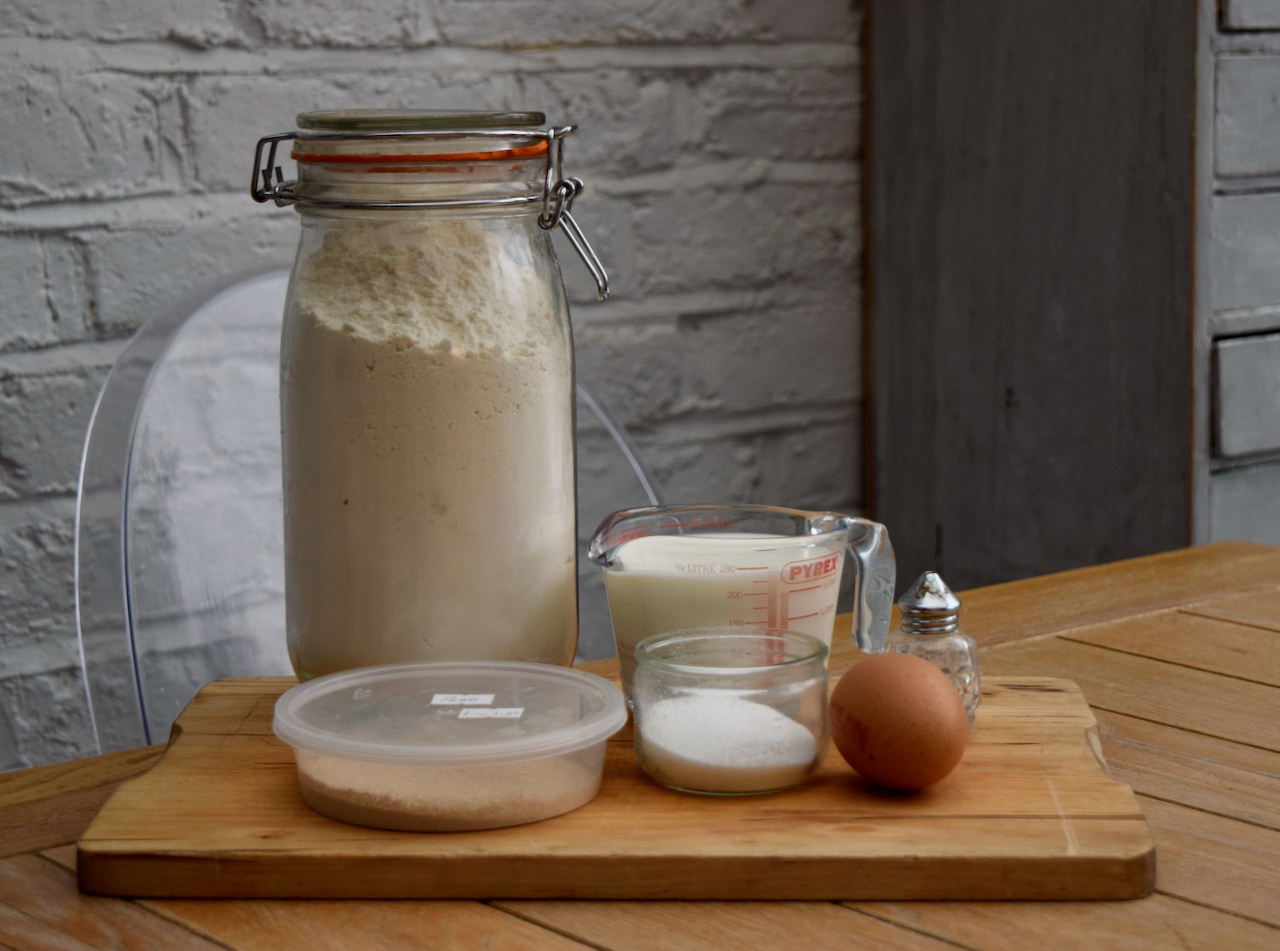 Pikelets recipe
Makes around 16 to 20, depending on how many you eat as you go along
You will just need a bowl and a frying pan for these
200g plain flour
1 teaspoon dried yeast
1 teaspoon caster sugar
1 egg
250ml milk, warmed
3/4 teaspoon salt
Butter for frying
Butter, jam, honey, cream to serve
Take a large bowl and measure in the flour, yeast and sugar and give it a little mix to combine.
Heat your milk in the microwave or on the hob until just warm. Whisk the egg into the milk then whisk the liquid into the flour/yeast mixture until smooth. Place a towel over the bowl and leave for an hour and a half to 2 hours.
When the time's up, whisk in the 3/4 teaspoon of salt. Heat a small piece of butter in a non stick frying pan over a low to medium heat on the hob. Spoon in the Pikelet batter in large spoonfuls (I used the smallest of these scoops) and cook until bubbles start to appear on the top and they're golden on the bottom, around 3 minutes. Flip and cook for a further minute or two or until golden and well risen. Keep the cooked Pikelets warm in a low oven whilst you finish the batch. Add more butter to the pan as needed to fry off the rest of the batter.
Serve the Pikelets, warm, with plenty of butter, jam, honey, cream, these are versatile little buggers. Any leftovers can be reheated the following day in the microwave.