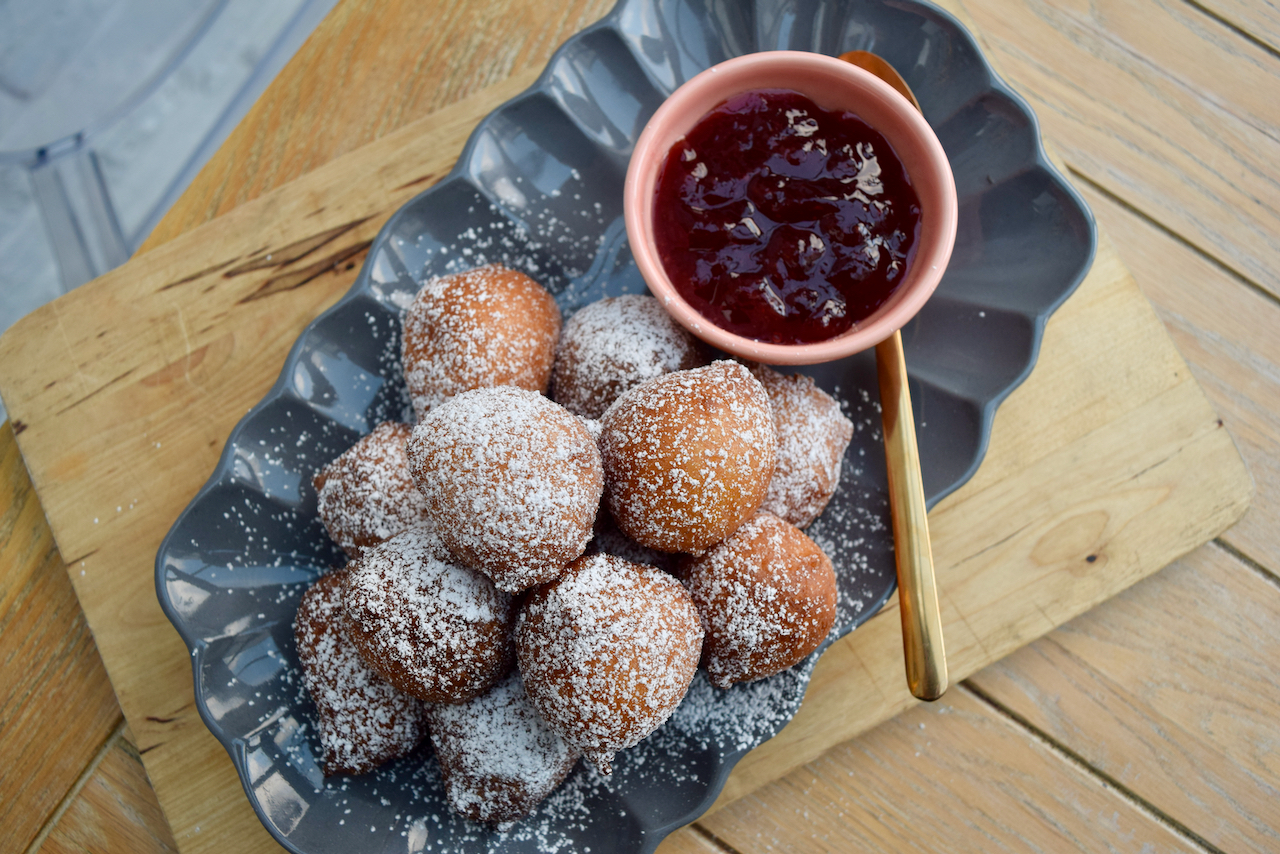 Ricotta Doughnuts Recipe
I bloody love a doughnut. This could stem from a childhood spent eating the hot ones, freshly fried, from the end of Eastbourne Pier, or could just be because I'm a bit of a pig. What's not to like about hot, fried dough, sprinkled in sugar? Well, the what's not to like bit is the drama of making them. These Ricotta Doughnuts, however, are almost drama free and taste as light and as delicious as the pier based ones from the 70's.
My posting this recipe today is not only greed based. It's the hating of waste based too. I had two pots of ricotta, edging ever closer to their sell by date looking at me in the bottom of my fridge. On my search for ricotta based recipes on Pinterest, my eye, and my appetite was caught by Ricotta Doughnuts. These are simply, ricotta, eggs, flour, sugar and baking powder. No yeast, no rising time, no drama. The often scary frying part, is not scary, just plop tablespoons of mixture into the hot oil and cook for around 4 minutes. The rewards, however, are enormous. A crisp exterior hides a soft, light centre, not too sweet, and definitely not soggy. Dip these in whatever you like; I went for jam, because I'm old school. My boys would have chosen Nutella, had this batch lasted long enough for them to introduce a second dipping option. I ate 5 and if I could have hidden them from the rest of my family, would have eaten more. Thank you to Maria's Italian Kitchen for the inspiration for these.
This recipe will feature on Lucy Loves later this week.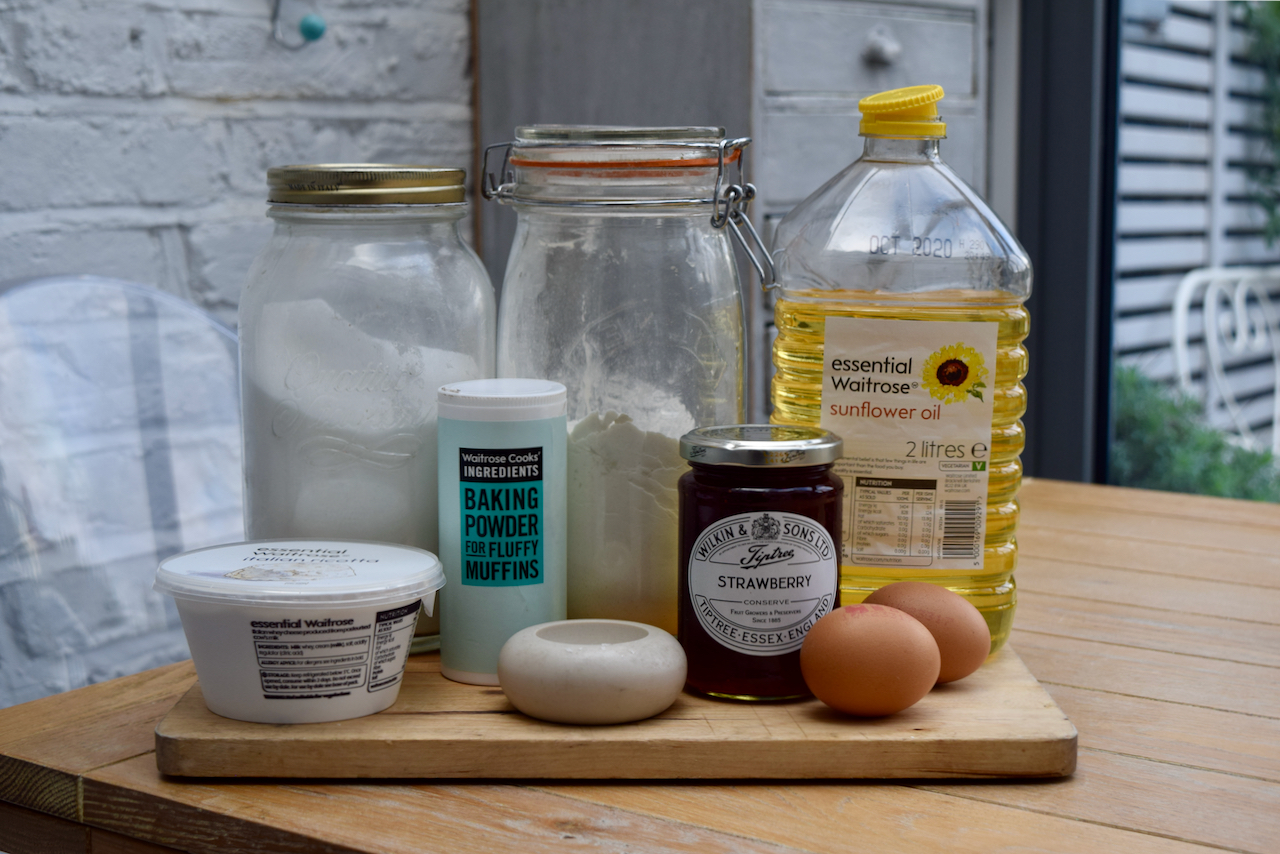 Ricotta Doughnuts Recipe
Makes around 20, size dependent
You will need some sort of whisk and bowls for this and a large pan for frying
250g ricotta
2 eggs
110g plain flour
2 teaspoon baking powder
3 tablespoons caster sugar
A pinch salt
Sunflower or vegtable oil for frying
Icing sugar for dusting, jam, Nutella or ice cream, to serve
Line a tray with kitchen roll to drain your cooked doughnuts and pre heat your oven to 100 degrees for warming purposes.
In your stand mixer or in a large bowl, beat the eggs and ricotta until smooth. Measure out the flour, baking powder, sugar and salt and mix. Add this to the ricotta mixture and briefly mix until combined.
Take a large saucepan and measure in around 2 inches oil. Heat over a low flame until a drop of the doughnut mixture sizzles when you drop it in. Reduce the heat slightly.
Drop tablespoons of the doughnut batter into the hot oil and cook, turning frequently, for around 4 minutes or until golden and cooked through. Remove from the oil and drain on the kitchen roll lined tray. Keep warm in the oven whilst you finish cooking the rest of the doughnuts.
Dust heavily with icing sugar and serve warm with the dipping accompaniment of your choice. I went jam, but these could be dipped into Nutella or served with some simple ice cream.