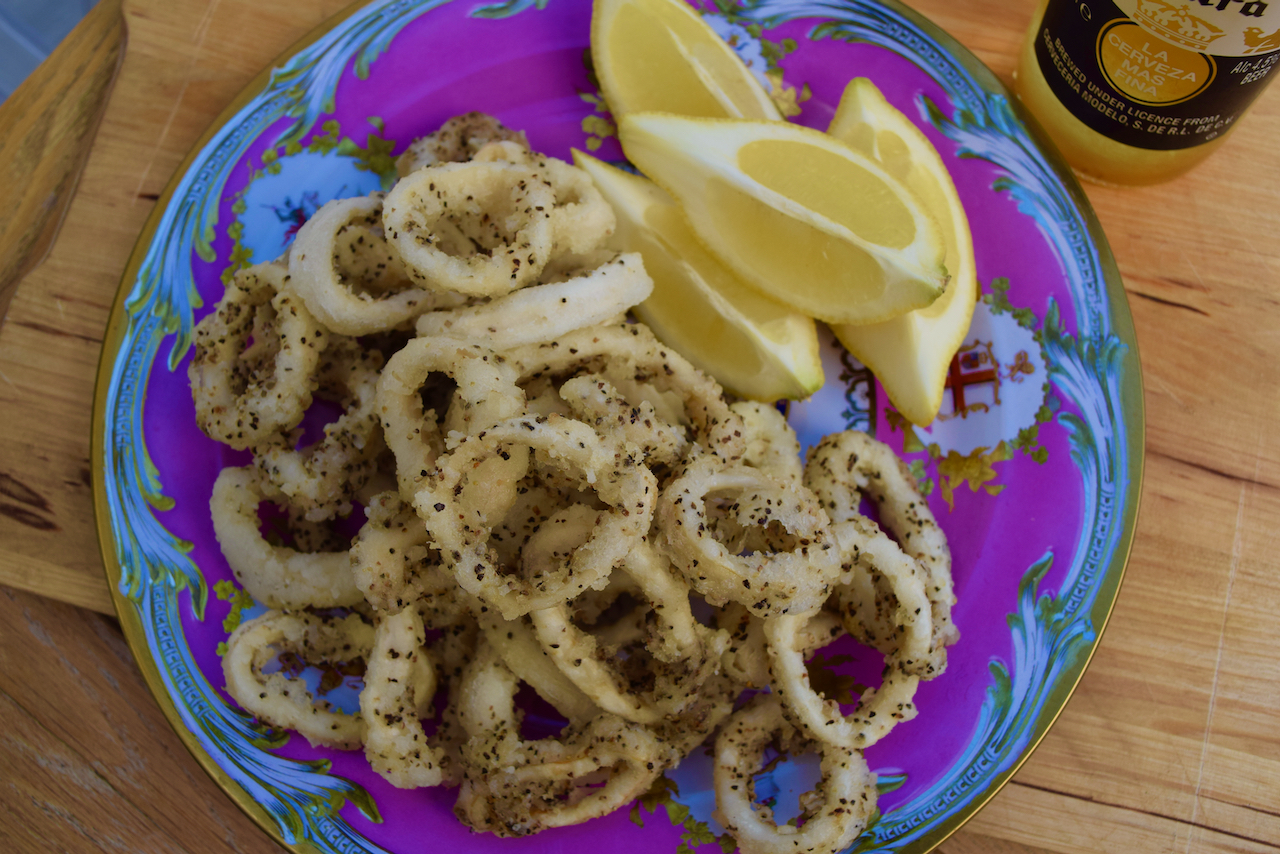 Salt and Pepper Squid recipe
I am fed up with our lockdown weekly takeaway. It's all well and good not cooking for one night, but the arguing over which food choice is getting so dull, I can't face the drama. So, this week I treated us to a seafood delivery from The Fish Society. Amongst other deliciousness I ordered some of their lovely squid rings to fashion this family holiday favourite, Salt and Pepper Squid.
This brilliant Nigella modified recipe is so simple and quick, it's quicker than a takeaway and you don't have to tip the delivery driver. On holiday we love a plate of calamari sat at a sun drenched beach bar and this recipe is full of tempting summer feels. The Fish Society has a fab range of seafood, and I chose pre prepared squid rings but this recipe would work just as well with their baby squid. The crisp coating is just a mixture of cornflour and salt and pepper. Nigella suggests grinding your own black peppercorns for added flavour, I couldn't face it but did have some pretty lively organic ground black pepper. You can serve this crisp, tender Salt and Pepper Squid as a lovely nibble, first course *post lockdown, of course, I for one don't do family first courses* or as we did, holiday style, with chips and a salad.
I've come to the conclusion that a simple, delicious, easy to cook meal is just as much of a treat as a takeaway. Especially one that reminds you of being on holiday and happier, simpler times.
This recipe will feature on Lucy Loves later this week.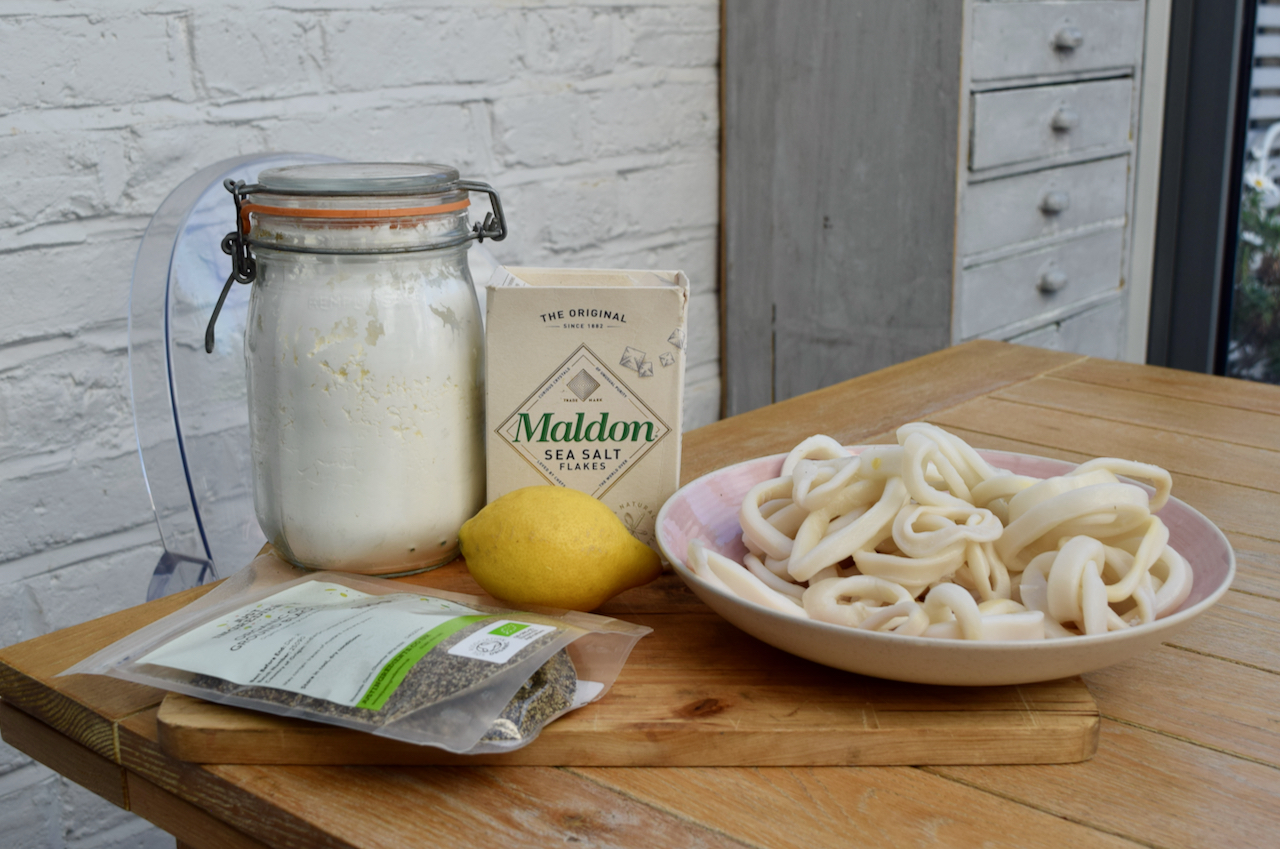 Salt and Pepper Squid recipe
You will just need a food bag and a high sided pan for frying
Serves 2 as a main course, or 3 to 4 as a first course or nibble
500ml vegetable oil for frying
400g squid rings, or baby squid or any other prepared squid
85g cornflour
1 teaspoon ground black pepper, if you can be arsed to grind peppercorns in the pestle and mortar then please do
1 teaspoon sea salt, if it's flaky then crush it up a bit first
Lemon wedges to serve, and some Sriracha or garlic mayo to serve
Take a large high sided pan and pour in the 500ml of vegetable oil. Heat over a medium high heat until a small piece of bread turns golden when dropped in.
In a large food bag measure in the cornflour, ground black pepper and sea salt and mix well.
Drop in your chosen squid and shake the bag to ensure all the pieces are well covered in the seasoned cornflour. Cook the squid in batches for around 2 minutes, keeping it moving until it's crisp and just turning a tiny bit golden.
Pop the cooked squid into a warm oven on a wire rack to keep warm whilst you finish the batch. Serve piping hot as a first course or nibble with some Sriracha or garlic mayo or as a main course with some chips and a salad.
You can make this a few hours in advance then reheat briefly in a hot oven for a couple of minutes before serving.