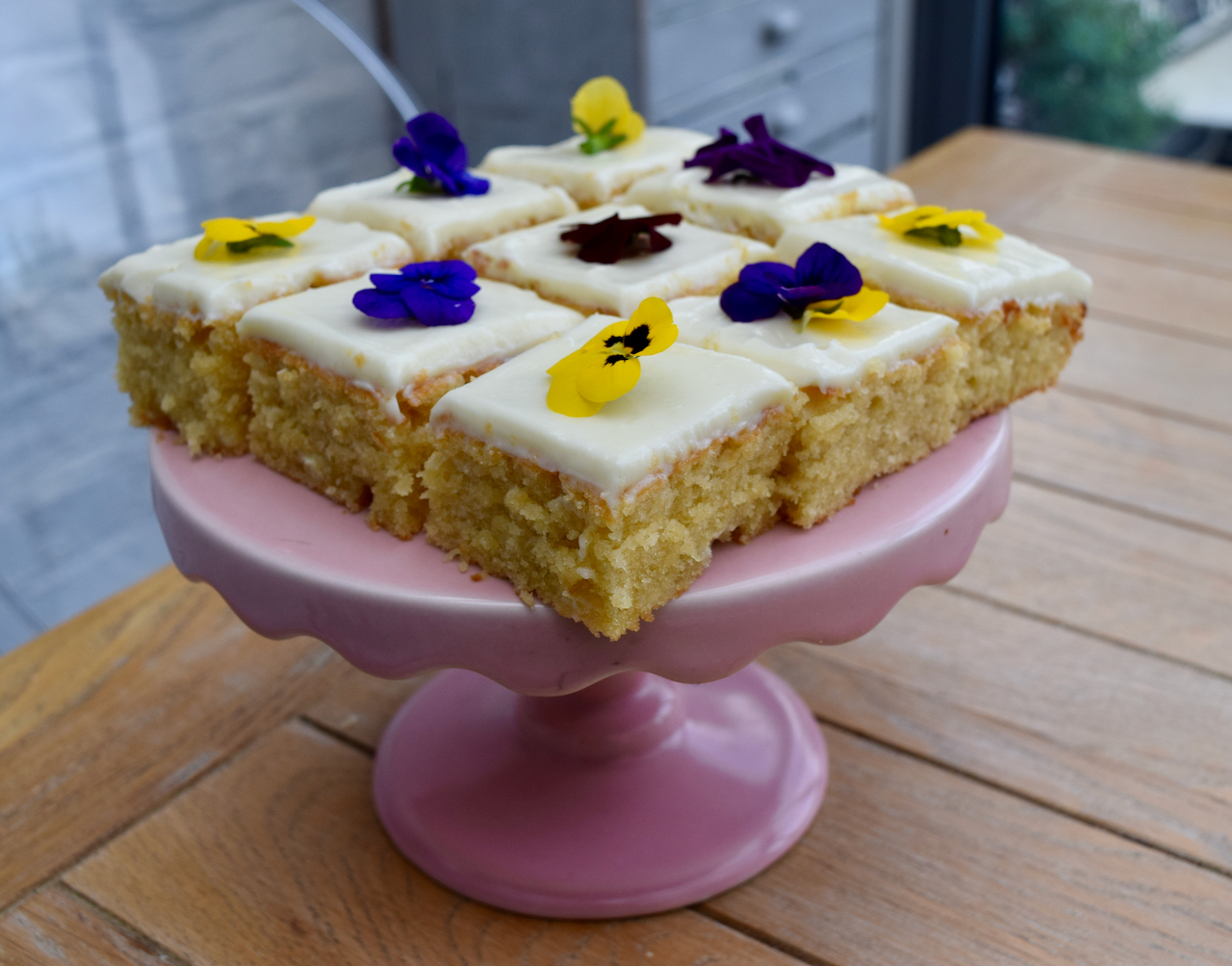 White Chocolate Cake recipe
Well, this is all a little strange, isn't it? As if my world hadn't been turned upside down enough in the past few weeks, we now live in a place where loo roll is the new currency. I hope you're all safe and washing your hands at least 100 times a day. Life kind of goes on and Sunday is a time for celebrating the Mother figures in your life. This White Chocolate Cake will not cure the world of its ills, however, it tastes delicious and may put at least a half smile on your face.
My Mother is a huge white chocolate fan, so after all she's been through, I decided to make this White Chocolate Cake to try and cheer her up. It's a brilliant little number; an all in one recipe keeping it light on effort and washing up. It's *brace yourself* moist, tender and slathered in a white chocolate cream cheese icing. I decorated mine with some edible flowers foraged from Ocado, but this would be as amazing adorned, by your children if they need entertaining, with chocolate buttons, truffles or just about anything they have left on the shelves of the supermarket. A big white chocolatey thank you to the BBC Food website for the inspiration for this bake.
We are all living in a different, challenging new world, changing on a daily basis. One thing is constant, however, and that's cake. If you can get hold of the ingredients, this lovely White Chocolate Cake is well worth the no effort it takes to make.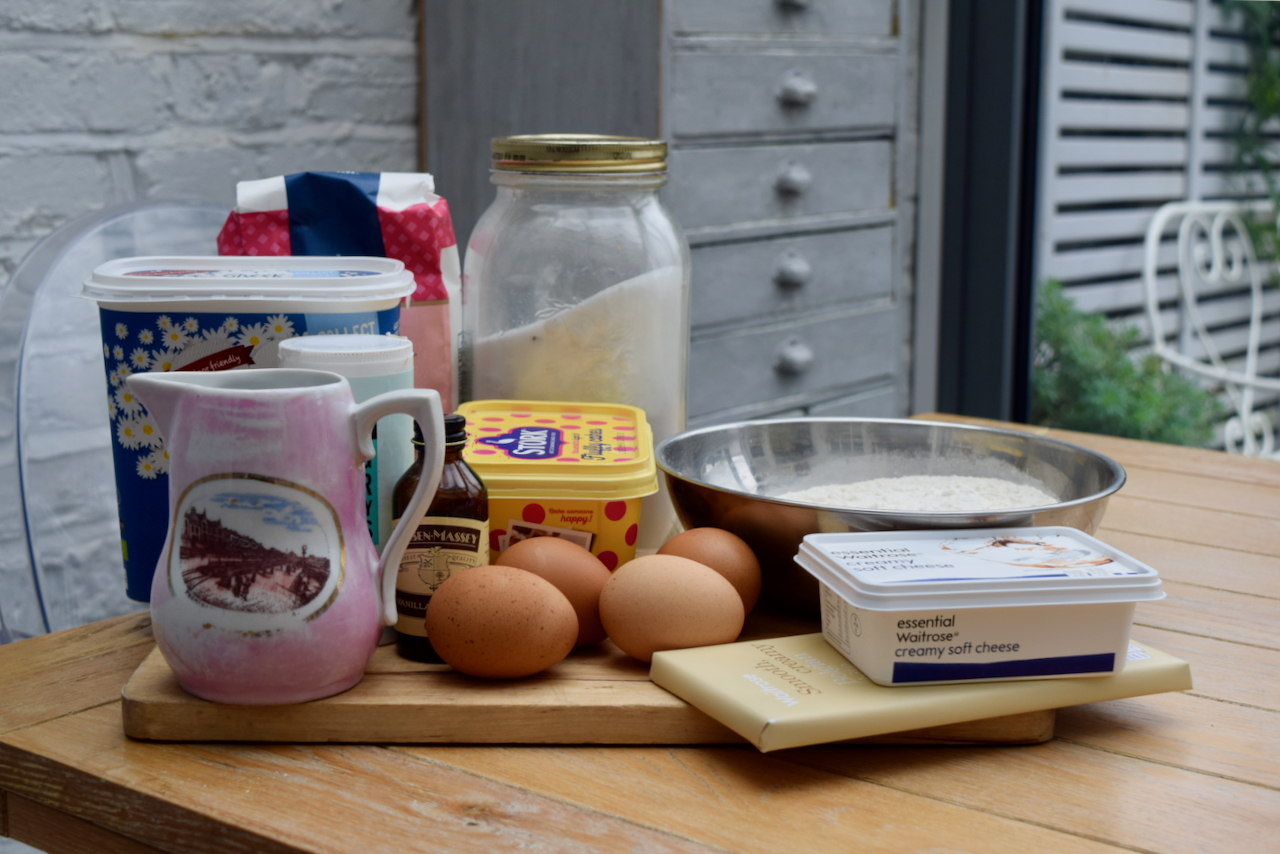 White Chocolate Cake recipe
Makes a hearty slab for sharing
You will need a stand mixer or bowl and hand mixer and a 33cm x 23cm lined baking tray
Cake
250g soft butter or Stork
300g self raising flour
200g caster sugar
1/2 teaspoon baking powder
4 eggs
150ml yoghurt
3 tablespoons milk
1 teaspoon vanilla
100g white chocolate, chopped
Icing
250g cream cheese, at room temperature
100g icing sugar
100g white chocolate, melted
1 teaspoon vanilla extract
Edible flowers, sweets, chocolates, sprinkles and/or edible glitter to decorate
Pre heat your oven to 160 degrees fan assisted and line a 23cm x 33cm rectangular baking tray.
In your stand mixer or bowl with a hand mixer or wooden spoon beat the soft butter or Stork, flour, sugar, baking powder, eggs, yoghurt, milk and vanilla until you have a smooth, relatively lump free batter.
Chop the 100g white chocolate and stir into the cake mixture. Scrape it into your lined tin and roughly smooth the top. Place the cake tin into the oven for around 25 to 30 minutes or until the cake is golden, firm to the touch and a skewer comes out clean when poked in the middle.
Leave to cool before removing to a wire rack to cool fully.
For the icing, melt the remaining white chocolate and leave to cool slightly. Beat the room temperature cream cheese and the icing sugar until smooth with the teaspoon of vanilla extract. Add the cooled white chocolate and beat again until smooth.
Spread this onto the top of your cooled cake and cut into generous squares. Devour. This cake will keep for 3 to 4 days in the fridge.